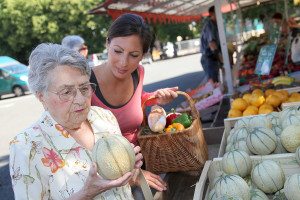 Spring means Defeat Diabetes Month, and Great Care loves that the Defeat Diabetes Foundation offers free tools, nutrition tips, healthy recipes and more to help improve well being in April.
From Try a New Veggie Friday and Visit a Farmer's Market to Family Fitness Tips and Meatless Mondays, the Foundation's April calendar is chock-full of valuable info and motivation to boost health with diet, exercise and fun.
"We are providing information and activities focused on getting you to live just a little bit healthier each and every day," says Andrew P. Mandell, Executive Director of Defeat Diabetes Foundation, a non-profit charity leading the fight with a 20 year history of diabetes prevention efforts.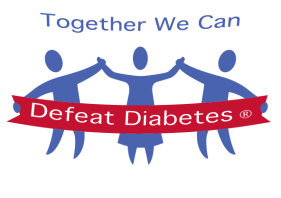 According to the Defeat Diabetes Foundation, one of every three people in the U.S. either has diabetes or is at risk for developing the disease.
"People know that many of their eating and/or exercise habits are bad for their health, but they aren't sure how to break them," Mandell says. "Defeat Diabetes Month is a great way to start. I guarantee that if you participate in the entire month of activities you'll be a little bit healthier by the end of it and have a blueprint for going forward."
The Foundation suggests the following four actions year-round to reduce the risk of developing diabetes by as much as 55%:
1. Eat 5-9 servings of fruits and vegetables daily
2. Eat 3 servings of whole grains daily
3. Get 30 – 60 minutes of physical activity 5 times a week
4. If you are overweight, lose 5% of your body weight (for most folks that is only 10 – 20 pounds)
In the latest of this month's Try a New Veggie Friday suggestions, spinach was the star. Defeat Diabetes Foundation blogger and Public Outreach Director Dawn Swidorski says, "Spinach is absolutely brimming with essential vitamins and minerals including A, C, K and folate as well many powerful antioxidants including leutin. Leutin which is found in abundance in spinach, has been linked to improved vision including staving off macular degeneration."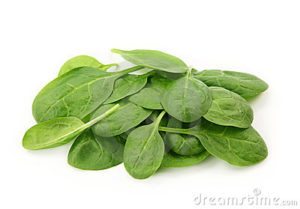 Swidorski offered her favorite way to eat fresh spinach which she says is, quite simply, simple:
1. Wash spinach and dry.
2. Put in sauté pan (don't add any water there is plenty in the spinach itself)
3. Add a scant amount of olive oil.
4. Add one clove minced garlic.
5. Sauté briefly until just past wilted and still vibrant green (3 minutes)
6. Season to taste with salt and pepper and serve
Also, try these healthy veggie recipes from the Defeat Diabetes Foundation:

Grilled Zucchini Roll Ups with Herbs and Cheese
The grilled zucchini is smoky and the herb goat cheese adds a fresh and creamy punch. Quick to prepare; Make ahead; Low sodium.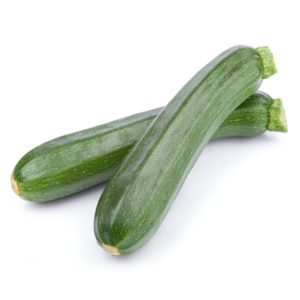 Ingredients
3 small zucchini (1/2 lb each), cut lengthwise into ¼-inch-thick slices
1 tablespoon olive oil
⅛ teaspoon salt
Pinch freshly ground pepper
1½ oz goat cheese, reduced fat
1 tablespoon minced fresh parsley
½ teaspoon fresh lemon juice
2 oz baby spinach leaves (2 cups lightly packed)
⅓ cup fresh basil leaves
Instructions
1. Preheat a grill or grill pan over medium heat.
2. Discard the outermost slices of zucchini and brush the rest with oil on both sides.
3. Sprinkle with salt and pepper.
4. Grill until tender, about 4 minutes per side. You can make the grilled zucchini a day ahead and store in an air tight container in the refrigerator.
5. In a small bowl, combine the goat cheese, parsley, and lemon juice, mashing them together with a fork.
6. Put ½ teaspoon of the cheese mixture about ½ inch from the end of a zucchini slice.
7. Top with a few spinach leaves and one small or half of a large basil leaf.
8. Roll up and place seam side down on a platter. Repeat with the rest of the zucchini slices.
Tip: You can make these up to a day before you are ready to serve and store them in an airtight container in the refrigerator.

Cucumber and Tomato Tangy Yogurt Salad
This a very refreshing salad that has a lot of taste and texture. The yogurt dressing makes it low-fat and very healthy!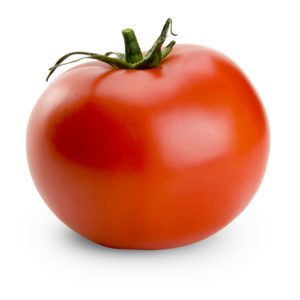 Ingredients
2 large vine-ripe tomatoes
1 large cucumber
1 green onion
3 tsp Sunflower seeds
2 tblspns Rice vinegar
¾ cup Plain nonfat yogurt
Salt & pepper for flavor
Instructions
1. Slice vegetables to preferred size.
2. Place vegetables in large bowl and toss in the sunflower seeds.
3. Mix together vinegar and yogurt. Pour over salad.
4. Add salt and pepper to taste.
Notes: Add any additional veggies you think would be tasty.
For information on diabetes, to take the free screening test or obtain additional information visit: http://www.defeatdiabetes.org/
The professionals at Great Care are available to talk with you and your family about all of your home care needs, including respite care. Great Care is a non medical in-home care agency providing quality and affordable elder care in Fishers, IN and the surrounding areas. Call (888) 240-9101 for more information.