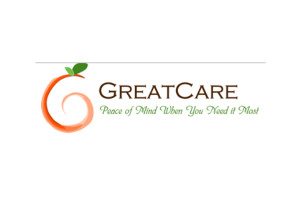 The winter months can prove challenging for seniors who experience dry eye and other vision-related conditions. Cold fronts and wind, controlled climates by staying indoors, and lower humidity from forced air heating can be cause for eye health considerations.
"Having dry eyes, especially chronic symptoms that can be painful or cause daily discomfort, can be really tough in the winter," says Great Care Founder and CEO Julie Sullivan. "We always want to provide our seniors and their caregivers with as much knowledge about prevalence and treatment to make the seasonal changes less impactful on their in-home healthcare."
According to the University of Iowa Health College of Medicine, between 10 and 15 percent of Americans suffer from dry eye problems. Kenneth Goins, MD, associate professor of ophthalmology and visual sciences in the U of I Roy J. and Lucille A. Carver College of Medicine, says there are various types of dry eye syndrome. Especially prevalent is dry eyes that become irritated in the winter months related to dry heat or overly air-conditioned rooms.
"Given the fact that it's winter and many homes have dry heating systems, it might be a good idea to get a humidifier for the home," Dr. Goins says, in the "How to Treat Dry Eyes" article on the U of I website. "It's important, however, to keep the filter clean."
Dr. Goins also says dry eyes can be caused by decreased tear production associated with aging and side effects of medications or associated systemic (whole body) diseases such as rheumatoid arthritis or lupus. He suggests patients consult with their doctors to find relief.
"The list of medications that cause dry eyes is extensive and includes certain blood pressure medications (beta-blockers), antidepressants, heart anti-arrhythmia drugs and Parkinson's medications. However, people should not stop taking their medications despite dry eye problems."
Solutions depend on dry causes, says Dr. Groin. They can include sunglasses and eye protection from wind and excess light. And artificial tears (also known as tear substitutes) four times a day or more, if needed, and a lubricating ointment at bedtime. Artificial tears come in preservative-free and preservative-containing forms.
"It is important to recognize the difference between artificial tears that provide moisture and eye drops that only remove redness from the eyes," he says. "Those that contain preservatives generally are easier to use 'on the go' by patients who need them only a few times a day."
A healthy diet rich in omega-3 fatty acids can also improve dry eye syndrome, according to the Pennsylvania Optometric Association, an affiliate of the American Optometric Association.
"Nutrition plays a big role in a person's overall health, including their vision. Eating healthy by adding the benefits of omega-3 fatty acids found in fish and nutritional supplements can play a role in preventing or easing the discomfort of dry eye.
The association reports that studies confirm the correlation between fatty acids and an improvement in dry eye syndrome.
"Salmon, tuna, herring, mackerel and other cold-water fish are rich in omega-3 fatty acids and can help reduce inflammation, enhance tear production and support the eye's oily outer layer as well as provide health benefits for your cardiovascular, immune and nervous systems, the POA says.
The American Optometric Association also suggests these tips to reduce dry eye symptoms:
Blink regularly when reading or staring at a computer screen for long periods of time.
Increase the level of humidity in the air at work and at home.
Wear sunglasses outdoors, particularly those with wrap around frame design, to reduce exposure to drying winds and sun.
Use nutritional supplements containing essential fatty acids may help decrease dry eye symptoms in some people. Ask your optometrist if the use of dietary supplements could be of help for your dry eye problems.
Avoid becoming dehydrated by drinking plenty of water (8 to 10 glasses) each day.
For more information about dry eyes syndrome, http://www.aoa.org/patients-and-public/eye-and-vision-problems/glossary-of-eye-and-vision-conditions/dry-eye?sso=y
The professionals at Great Care are available to talk with you and your family about all of your home care needs, including respite care. Great Care is a non medical in-home care agency providing quality and affordable elder care in Fishers, IN and the surrounding areas. Call (317) 595-9933 for more information.