Senior Care in Carmel, IN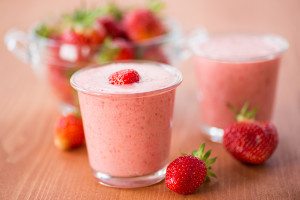 When you're the family caregiver for an elderly family member that requires senior care, you work hard to make sure your loved one is eating right. Good nutrition is important, and your in-home care providers can help you make wise nutrition choices for the senior. Of course, just because your focusing on a healthy diet doesn't mean that your senior can't enjoy some sweet treats from time to time. It's possible to make some healthy dessert options that will satisfy your senior's sweet tooth. Here are some healthy, delicious dessert ideas to make for your loved one.
Dessert Smoothies
Sweet smoothies offer a great way to enjoy dessert while ensuring that your loved one gets a couple servings of veggies and fruits. Combine fruits and vegetables together for a healthy smoothie, and the fruit flavors will stand out, making the smoothie taste delicious. You can also add protein powder or nut butters to the smoothie for an extra dose of protein.
Dark Chocolate
Dark chocolate is known for its health benefits, and it's a great source of important antioxidants. All those antioxidants are great for heart health and they fight off diseases as well. A square or two of dark chocolate is a perfect dessert option that even your senior care professionals will approve of.
Caramel Popcorn
Popcorn is a great snack, and as long as it doesn't have a lot of salt and butter, it's pretty healthy too. The healthiest way to prepare it is to air pop the popcorn. Turn this tasty, crunchy snack into a dessert by drizzling some melted caramel over the popcorn. Everyone in the house, from your elderly loved one to your elder care provider, will want to sample this delicious dessert.
Yogurt Parfaits
Yogurt is a healthy choice, as long as you choose yogurt that isn't packed with sugar. Look for Greek yogurt that is low in sugar for the best results. Make a parfait with various fruits, such as pineapple, strawberries, blueberries, raspberries, or bananas. The fruit adds color and important nutrients to the delicious dessert. You can even layer in a few chopped walnuts to add some crunch and healthy fats to your parfaits.
Homemade Banana Ice Cream
Instead of serving up high-fat ice cream, consider making your own banana ice cream. It's easy to make. Simply slice ripe bananas and freeze them. Add frozen bananas to the blender and blend until smooth. You can add cocoa, Nutella, honey, peanut butter, or other flavorings to enhance the flavor.
While these dessert ideas are all healthier options, make sure you talk to your senior care providers and your senior's physician about the right diet for your senior.
Source
http://www.elder-one-stop.com/healthy-dessert.html
https://recipes.sparkpeople.com/great-recipes.asp?food=recipe+for+senior+citizens+dessert
http://nihseniorhealth.gov/eatingwellasyougetolder/benefitsofeatingwell/01.html
The professionals at Great Care are available to talk with you and your family about all of your home care needs. Great Care is a non medical in-home care agency providing quality and affordable senior care in Carmel, IN and the surrounding areas. Call (317) 595-9933 for more information.