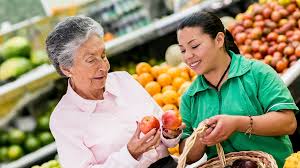 Great Care knows the spring season is a great time to embrace a heart-healthy lifestyle, especially focusing on fresh produce from the grocery store or local farmer's markets.
The American Heart Association reminds us all that eating healthy starts with shopping healthy.
"Eating right — what you put in your mouth — starts with what you put in your shopping cart," says the AHA's Healthy for Good program.
Healthy for Good offers tips for those who would like to make smart food choices but might be confused by all the health claims, messages and logos on foods. The AHA reminds us that we can make simple, smart food choices at the grocery store with these five tips:
• Read food labels, even for so-called "healthier" foods.
"Ingredients and nutrient content can vary a lot by brand and preparation," the American Heart Association advises. "When there's more than one choice, compare labels. Choose the item with the lowest amounts of sodium, saturated fat, trans fat and added sugars."
• Beware of sneaky ingredients.
"For example, sodium and added sugars go by many different names, making it harder to tell just how much is in there," the AHA says.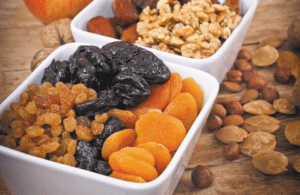 • Choose frozen, canned or dried produce when fresh isn't available or practical.
"It can be just as nutritious as fresh, and will last longer. Choose canned fruit packed in water, light syrup or its own juice. With canned and frozen vegetables, choose the product with the lowest amount of sodium. Heavy syrups and sauces can add unwanted ingredients to your healthy fruits and veggies."
• Choose whole-grain foods.
"Lots of products claim to be, but there's a simple way to know for sure. Look for the word "whole-grain" (or "whole" followed by the grain name) as the first item in the ingredients list," the AHA warns. "And we're talking more than just bread. Include crackers, cereals, tortillas, pasta and other grain foods in your whole-grain quest."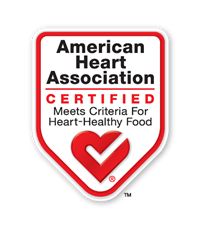 • Look for the Heart-Check mark to quickly and easily identify foods that can be part of an overall healthy eating plan.
"When it's on the label, you know the product has been certified by the American Heart Association to meet specific science-based nutrition requirements. The Heart-Check is easy to spot and takes some of the guesswork out of comparing Nutrition Facts label information."
"The American Heart Association encourages a healthy eating pattern for all Americans as the first defense to reducing risk of heart disease and stroke," says Rachel Johnson, Ph.D., R.D., Professor of Nutrition at the University of Vermont, chair of the association's Nutrition Committee and one of the authors of a study that found choosing foods that meet Heart-Check certification requirements are linked to better diet quality.
"By providing resources and tools like the Heart-Check program, we are making it easier for people to make better food choices. Foods with the American Heart Association Heart-Check mark can guide consumers to better food choices and, in turn, help them build a more healthful dietary pattern."
Find out more about how the Heart-Check mark works here.
Crunchy Cucumber-Dill Salad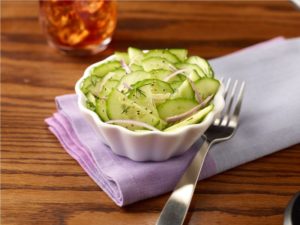 Here's an easy, heart-healthy recipe from the AHA, just in time for your Easter celebrations. This fresh vegetable salad is bursting with flavor to add to your next meal.
Ingredients
4 servings
1 Tbsp. fresh lemon juice
2 tsp. olive oil, extra virgin
1/4 tsp. pepper
2 cucumbers
1/2 small red onion
1 Tbsp. fresh, chopped dill (or 1 teaspoon dried)
Preparation time: 10 min
37 calories per serving
0.5 g saturated fat per serving
3 mg sodium per serving
Quick Tips
Tip: 2 tablespoons per serving
Directions
1. In a small bowl, whisk together lemon juice oil and pepper.
2. Peel cucumbers, and slice in half lengthwise. Thinly slice halves into half-moon shaped pieces and place in a medium bowl.
3. Thinly slice onion and add to bowl.
4. Sprinkle dill on top of cucumber mixture. Add lemon juice mixture and toss well to coat. Cover and chill 1-2 hours and serve.
The professionals at Great Care are available to talk with you and your family about all of your home care needs, including respite care. Great Care is a non-medical in-home care agency providing quality and affordable elder care in Fishers, IN and the surrounding areas. Call (888) 240-9101 for more information.