Home Care in Greenfield, IN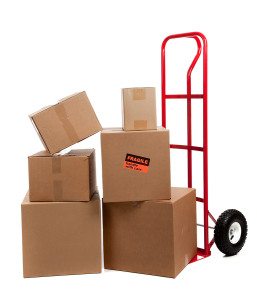 All of the excitement of the holiday season is over and now it is time to take down all of those decorations that you and your aging loved ones put up so carefully and pack them away for the rest of the year. Just like any other task in your home care journey, packing away holiday decorations is something that you should do carefully and with organization in order to ensure that it is handled efficiently and successfully, but also something that can enhance your care efforts and help you to pursue your care goals. Putting away the decorations together is a great opportunity to utilize critical thinking and problem solving skills, and a fun time to talk about the holidays you just spent together, stimulating their memory skills and encouraging a boost in emotional health that can help to carry them through the post-holiday blues.
Try some of these tips and hacks for packing away holiday decorations for the year:
• Do it in one shot. Putting up your holiday decorations may have been something that you did over the course of several sessions, but try not to do that with the process of packing those decorations away. It is much easier to get distracted and not want to go back to taking down decorations than it is to procrastinate putting the up, so taking on the task in one shot helps ensure you get it finished in the most effective way possible. Consider having your parents' in home health care services provider do an activity with them while you are doing the bulk of the removal so that you can focus completely on the task at hand while feeling confident that they are still receiving the care and assistance they need to stay safe, healthy, and entertained.
• Wash first. Make sure you wash any fabric decorations or supplies before you put them in storage. This includes kitchen towels, tablecloths, linens, blankets, and even toys or plush décor. Make sure that you treat any stains thoroughly before washing and that they are completely dry before storing to prevent any mildew.
• Store by room. Most likely your parents use the same decorations in the same areas every year. Instead of storing by decoration type, try storing your parents' decorations by the room or the area of the house. Invest in high quality plastic totes that you can clearly label with the room and then store everything from that room in that tote. That way next year you can easily divide up your boxes and then decorate each room completely without having leftover items sitting around.
• Let them dry. If you have any decorations outside, such as lights or inflatables, make sure that they are completely dry before you put them away. Remove any lawn debris and consider using a hair dryer to blow away any moisture, leaves, or possible little critters that may have gotten into the nooks and crannies of these decorations so that they do not end up in storage with the decorations.
• Hangers for lights. Do not set yourself up for a battle with your lights next year. As you remove strands of lights from the tree, wrap them around a plastic coat hanger. Hold the end on the neck of the hanger and then loop the strand through using a figure eight movement to keep them untangled and make it easy to use them again next season.
The professionals at Great Care are available to talk with you and your family about all of your home care needs. Great Care is a non medical in-home care agency providing quality and affordable home care in Greenfield, IN and the surrounding areas. Call (317) 595-9933 for more information.