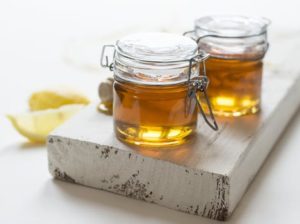 Honey does a world of good, and Great Care is happy to share highlights of this truly all-natural food. Each September, the National Honey Board recognizes the importance of honey bees and the benefits of honey through National Honey Month.
"Why September?" asks the National Honey Board. "Simply, it is the month when the majority of honey is harvested in the United States … This time of year, we really get to celebrate all things honey, from the more than 300 unique varietals (and that's just in the U.S. alone!) to its versatility in the culinary world."
The National Honey Board lists keeping baked goods moist (and extending shelf life) to balancing flavor in cocktails as ways honey is the one ingredient that spans the entire menu with natural benefits.
The board says when substituting honey for granulated sugar in recipes, begin by substituting honey for up to half of the sugar called for in the recipe.
"For baked goods, make sure to reduce the oven temperature by 25°F to prevent overbrowning; reduce any liquid called for by 1/4 cup for each cup of honey used and add 1/2 teaspoon baking soda for each cup of honey used," the NHB says. "Because of its high fructose content, honey has higher sweetening power than sugar. This means you can use less honey than sugar to achieve the desired sweetness."
A few of the healthy featured entries on the National Honey Board's recipe page include: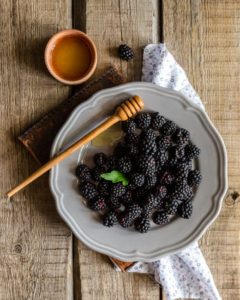 Berry Frozen Yogurt Bites with Honey Granola
Yield: Makes 24 bites
Ingredients
2 cups Greek yogurt
1/4-1/2 cup milk
3 T honey
For the jam:
2 cups mixed berries
1/4 cup honey
For the granola:
2 cups old fashioned rolled oats
3/4 cup chopped nuts of your choice
3 T coconut oil melted
3 T honey
1 tsp. vanilla extract
1/2 tsp. cinnamon
Pinch salt
Directions
For Granola:
1. Preheat oven to 350 degrees.
2. In a bowl, mix together the oats, nuts, cinnamon, and salt. Stir in the oil, honey and vanilla extract until well combined.
3. Spread mixture onto a baking sheet.
4. Bake for 10 minutes, then stir. Return to the oven and bake another 7-10 minutes or until granola is golden brown.
5. Scrape the pan as soon as it gets out of the oven, then leave on the baking sheet to cool.
For Jam:
1. Combine the berries and the honey in a saucepan and bring to a boil. Reduce heat to an active simmer, and continue to cook for 8-10 minutes, or until berries are thickened and jam-like.
2. Cool to room temperature or refrigerate overnight.
For Bites:
1. In a bowl, whisk together the Greek yogurt, milk, and honey until the mixture is pourable but not runny. Gently fold in the jam so a swirl remains throughout the yogurt, or if you prefer, mix completely together.
2. Line 2 mini muffin pans with 24 liners (foil liners work best, but paper works in a pinch). Place a couple pinches of granola in the bottom of each one. Spoon the yogurt mixture over the top, filling each one nearly to the top of the cup.
3. Sprinkle the tops with a little more granola. Cover with plastic wrap and freeze for at least three hours or overnight.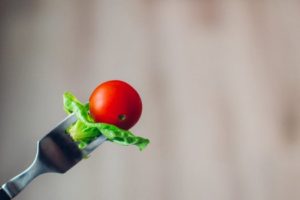 Spinach Salad with Honey Mustard Dressing
Yield: Makes 2 servings
Ingredients
Dressing:
3 tablespoons honey
3 tablespoons balsamic vinegar
1 tablespoon Dijon mustard
1 clove garlic
6 tablespoons extra virgin olive oil
3/4 teaspoon salt
1/4 teaspoon ground pepper
Salad:
1 cup grape tomato halved
2/3 cup cucumber cubed
4 ounces grilled chicken breast sliced
1/2 cup jarred roasted red pepper diced
2 cups baby spinach torn into bite sized pieces
Directions
1. Add all dressing ingredients into a blender and mix, or add ingredients to a bowl and use immersion blender to make dressing. Set aside.
2. In two pint sized mason jars, build salad by adding the following into each jar in the following order: 1 ½ tablespoons honey mustard dressing, ½ cup grape tomato, 1/3 cup cucumber, 2 ounces grilled chicken, ¼ cup roasted pepper, 1 cup baby spinach. Close lid to jar and store up to 3 days.
3. When ready to eat, unscrew lid, shake out all ingredients into a bowl and enjoy!
Note: Store extra dressing in a sealed container in the refrigerator up to one week.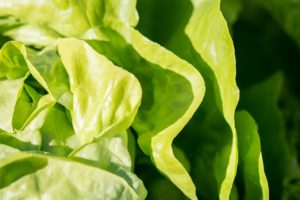 Jungle Honey Lettuce Cups
Yield: Makes 6 servings
Ingredients
3 T honey
2 T soy sauce
1 T rice vinegar
1/2 T sesame oil
2 T olive oil
1 small onion diced
2 cloves garlic grated
1 1/2 lbs. ground chicken or turkey
1/2 cup shredded carrots
1/2 cup shredded purple cabbage
1/2 cup bean sprouts
1/3 cup honey roasted peanuts
Butter lettuce leaves for serving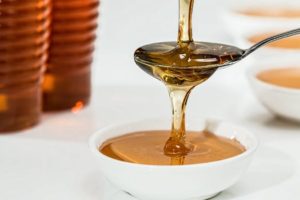 Directions
1. In a small bowl, whisk to combine honey, soy sauce, rice vinegar and sesame oil. Set aside.
2. In a large skillet, over medium-high heat, place olive oil and onions. Begin to sauté onions until they become golden and translucent, about 3-4 minutes. Add garlic and sauté for an additional minute.
3. To the soft onions, add in ground chicken and shredded carrots. Cook, stirring frequently and while breaking up the chicken pieces, until it's cooked throughout, for about 5-7 minutes.
4. Pour sauce over cooked chicken mixture and combine. Place the lid, reduce heat, and simmer for 3 minutes.
5. Top with bean sprouts, chopped cabbage, and roasted peanuts and cover for an additional 3 minutes.
6. Scoop mixture into lettuce cups and serve.
For more information about honey and 5 ways you can help the bees click here.
The professionals at Great Care are available to talk with you and your family about all of your home care needs, including respite care. Great Care is a non-medical in-home care agency providing quality and affordable elder care in Fishers, IN and the surrounding areas. Call (888) 240-9101 for more information.