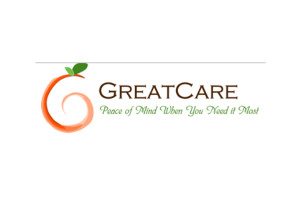 For homebound seniors and their caregivers who may be too busy to get out and shop, Internet purchasing can be a godsend. The ease and convenience of online retail continues to grow in popularity. Especially during the holiday season, with 75% of shoppers this year choosing the perfect gift online, according to Nielsen.
For example, over the Thanksgiving/Black Friday weekend, Adobe reported that consumers spent $4.45 billion online just on Thursday and Friday.
"Many seniors have trouble making their way around busy shopping centers and battling the crowds, so online shopping can make the hustle and the bustle of the holidays a little easier," says Great Care Founder and CEO Julie Sullivan. "Caregivers can help them navigate retail websites that offer really great deals around the holidays and make shopping and shipping to far-away friends and family simple."
But what about the risk? That's a common question many seniors who may not trust online shopping ask. The Center for Internet Security says despite the risks of being online, including scammers who target senior citizens, there are safe ways to go about it. The center provides tips for older Americans, including being wary of these emails, websites, or social media messages that:
Offer "free" gifts, prizes or vacations, or exclaim, "You're a winner!"
Offer discount prescription medications or other "can't miss" deals.
Appear to be from friends or family members, but the message is written in a style not usually used by that person, has numerous misspellings, or otherwise seems unusual. This is an indication your friend or family member's account may have been hacked.
Appear to be from official government agencies, such as Social Security Administration, or banks, requesting personal information.
Set ultimatums such as "your account will be closed," or "the deal will expire" to create a sense of urgency, and trick the victim into providing personal information.
Most importantly, the Center for Internet Security says "When in doubt, throw it out" when it comes to questionable emails and sketchy online advertising.
"Links in emails, social media posts, and online ads are often how scammers access your computer. If you are instructed to click a link in a message you don't trust, even if you know the sender, delete the message or mark it as junk mail," the center says.
To provide further protection for senior online users, the U.S. Dept. of Homeland Security has created a national online safety awareness campaign called Stop.Think.Connect.
"While the Internet allows us to stay connected, informed, and involved with family and friends, any public environment requires awareness and caution," says Homeland Security. "Just as you use locks to keep criminals out of your home, you also need safeguards to secure your computer."
The department suggests these resources and materials to help seniors stay cyber safe:
Protect yourself, family, and devices with tips and resources from the National Cyber Security Alliance.
Learn about the common fraud schemes aimed at older Americans from the Federal Bureau of Investigation (FBI).
Avoid scams, protect your identity, and secure your computer with tips from the Federal Trade Commission's (FTC) OnGuard Online.
File a complaint with the Internet Crime Complaint Center or your State Attorney General's Office if you are a victim of online crime.
In addition, learn how to safely use public Wi-Fi networks and what steps to take if your phone or tablet is stolen.
For more safety tips from the Stop.Think.Connect campaign and links to resources visit:
http://www.dhs.gov/publication/stopthinkconnect-older-american-resources
The professionals at Great Care are available to talk with you and your family about all of your home care needs, including respite care. Great Care is a non medical in-home care agency providing quality and affordable elder care in Fishers, IN and the surrounding areas. Call (317) 595-9933 for more information.