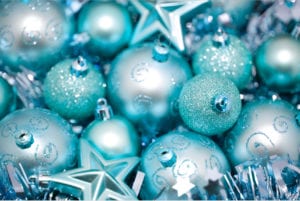 As an in-home care services provider, Great Care understands the needs of seniors as the holidays get underway.
Not only are there physical demands associated with adapting to the cold and ice, as well as winter health concerns. There's also an emotional element to the holidays that can leave seniors feeling sad and lonely.
"Some older adults go days without speaking to anyone at all, especially those who are in poor health or who have limited mobility or transportation options," says Danielle Fritze, the Director of Public Education and Visual Communications at Mental Health America, in her conversation about seniors and loneliness for the National Council on Aging. "Nothing beats an in-person visit, but if you can't see each other around the holidays, talking on the phone—or video chatting with Skype or Facetime if everyone has the technology—can make a world of difference."
According to a new study by the AARP Foundation published in 2018, 1 in 3 U.S. adults 45 and older are lonely. The updated survey could help build a greater understanding of how loneliness is related to social isolation, says the Foundation. The survey specifically observed how people deal with loneliness as they age.
"It found that those who are chronically lonely are more likely to cope through isolated activities, such as watching television or surfing the internet," the Foundation reports. "By contrast, people who are not chronically lonely are more likely to address feelings of loneliness by talking to a friend or getting together with family."
The AARP Foundation says that despite the harmful health impact of loneliness, its survey showed that less than 20 percent of people have talked to their healthcare provider about feeling lonely.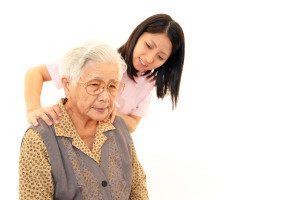 WebMD suggests reaching out to others — whether that's a caregiver, family member, friend, or healthcare provider — to share thoughts about feeling sad or lonely, especially at the holidays.
"The important thing is to not let yourself get swallowed up by your loneliness, making your days ever darker. While life and your relationships might not be perfect – or anywhere close to it – you can find ways to feel better by connecting with others," webmd.com says. "Choose to reach out and then build on those connections. By allowing yourself to feel the positives that connecting with others can offer, you are creating a light to help you through the loneliness of the holiday season."
Fritze and the National Council on Aging suggest these four steps to fight loneliness during the holidays:
Make communication a priority.
Encourage and facilitate social activities through local organizations.
Explore hobbies and other areas of interest.
Indentify opportunities to combat loneliness at any time.
Mental Health America offers a support community with people online, day and night, looking to communicate and support one another. Also seniors who prefer talking on the phone can call The Friendship Line at 1-800-971-0016. The Friendship Line is available 24/7 for adults aged 60+ to offer a caring ear and friendly conversation, and it also offers outreach services.
Mental Health America also provides has a free, anonymous and confidential depression screener online at MHAScreening.org. Screening is the first step to determining if professional help may be needed to address a mental health condition, the MHA says. Following screening, online users will be provided with information, resources and tools to discuss the results with a healthcare provider.
For more information on senior loneliness, read this article from Forbes Magazine on "How to Reduce Loneliness in Old Age."
The professionals at Great Care are available to talk with you and your family about all of your home care needs, including respite care. Great Care is a non-medical in-home care agency providing quality and affordable elder care in Fishers, IN and the surrounding areas. Call (888) 240-9101 for more information.