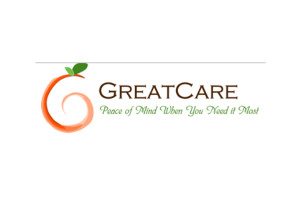 For many seniors, the Digital Age can be both a curse and a blessing.
Advances in technology can help in medicine for helping with illnesses related to aging as well as the way seniors communicate through smart phones and tablets, home monitoring, and emergency notifications. While exciting, digital technology can also be a challenge for those who may still long for the days of typewriters and rotary phones.
"It seems every year there is a new gadget or upgrade to equipment, software and apps that we all need to learn," Great Care Founder and CEO Julie Sullivan says. "This can be challenging for those with experience using technology, let alone seniors who aren't technology savvy or may experience memory-altering conditions that could affect they way receive new information."
One way technology can help seniors and those with cognitive and memory challenges is through apps that can be downloaded to smart phones and tablets. The new EasyPhone App is described as the easiest way to make a phone call. Instead of a list of contacts with numbers to dial, smartphone screens display friendly familiar faces seniors can call on demand. The app remembers call history and shows photos of contacts previously selected in order of selection.
EasyPhone can be download from the Google Play store or Apple's app store, then in these two steps people can be calling people with one button click:
Step 1: Go to contacts and select the people you want to show on your screen (favorites).
Step 2: Click the save button after you have selected the contacts.
EasyPhone app's creators say users such as caregivers can plug in doctors and 911 services, as well as family and friends, as contacts on seniors' smart phones.
The international Alzheimer's Society has made it a mission to work with organizations that produce dementia-friendly technology, especially regarding safety. In its report on "Assistive technology – devices to help with everyday living," the Alzheimer's Society features technology designed to support a person's safety, especially those still living at home. These can be especially helpful for caregivers who may not also live in the home but would like to assist with or monitor their loved ones' activity. These include:
Automatic lights that come on when the person is moving around. They can help to prevent trips and falls.
Automated shut-off devices that can stop the gas supply if the gas has been left on, or turn off a cooker if it's been left on. These may need to be installed, which may cost money, and there may be costs for reconnecting the gas supply.
Water isolation devices that can turn off a tap if it's left running, preventing flooding.
Special plugs that allow users to choose a certain water depth in a sink or bath. If the water goes above that level, the plug opens and the water drains. They can also include a heat sensor that changes the color of the plug when it reaches a certain temperature. This can help prevent floods and scalds.
Fall sensors that can register if a person has fallen.
Telephone blockers that can be used to stop nuisance calls.
Wireless Internet and home monitoring can be a modern convenience to make in-home care easier for caregivers. Smartphones, tablets and iPads are helpful tools that can be incorporated into home life and make an impact. The Internet offers a surplus of how-to videos seniors and caregivers can watch together, and local community centers often offer classes on how to use the Internet for seniors.
"Apps can be downloaded that help with brain exercises or track healthy eating and senior fitness progress," Sullivan says. "Learning to use social media sites like Facebook can help seniors connect with family and friends to see photos, of the grandkids. Music apps such as Pandora can allow caregivers to program individualized stations, all the way from Big Band to country, so caregivers can incorporate music therapy into their care regimens. With larger font sizes adjusted to meet their eyesight needs, tablets allow seniors to read e-books and published news articles on a range of topics, helping exercise memory and brain function."
The professionals at Great Care are available to talk with you and your family about all of your home care needs, including respite care. Great Care is a non medical in-home care agency providing quality and affordable elder care in Fishers, IN and the surrounding areas. Call (317) 595-9933 for more information