Senior Care in Fishers, IN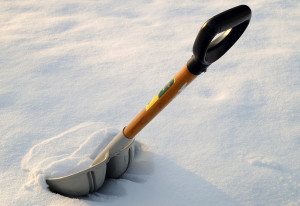 Taking advantage of beneficial technology is a great way to ensure that your elderly loved ones are able to live the highest quality of life possible as they age in place. This technology can help to keep them safe, make their daily tasks easier, and keep them connected to the world around them whether they are at home alone or under the care of their home care provider.
Some types of technology that could help your seniors stay safe, healthy, comfortable, and connected during the winter months include:
• Tech-friendly gloves. If your aging parents are part of an ever-increasing group of tech-savvy seniors, they may be among those who find the winter months particularly frustrating because the cold weather keeps them from being able to use their touchscreen devices successfully. Numb fingers are too stiff and lack the sensation necessary to use smartphones or tablets, while gloves prevent the contact between skin and screen that is essential to making the devices operate. Tech-friendly gloves offer special panels on the fingertips to allow for easy use of touchscreen devices without having to remove protective clothing.
• Pajama heating pouch. Pulling on chilly pajamas is never a pleasant way to start a night of sleep, and can create discomfort, agitation, and anxiety in elderly adults, particularly those coping with cognitive limitations such as those associated with Alzheimer's disease or other forms of dementia. These pouches quickly heat up pajamas, or any layer of clothing you would like to make toasty, in just a few minutes for easier transition from clothing to pajamas, and faster sleep.
• Heated insoles. Seniors have a more difficult time maintaining their body temperature than younger adults, which can lead to them feeling uncomfortably cold even when you think of the weather as just a bit chilly. Heated insoles offer a bit of warmth for one of the areas of the body that loses heat the fastest, the bottoms of the feet, to keep your parents feeling warmer and more comfortable. Be very careful using these with seniors who have cognitive limitations or diabetes that may impact their ability to sense or interpret temperature properly.
• Security cameras. Every time you open the door to the home cold air gets in and warm out gets out. This is especially frustrating when you are opening the door to solicitors. Security cameras connected to a computer or smartphone allow you, your parents, or their home care provider to check who is standing at the door without opening it first. Models with two-way audio also enable you to communicate with the visitor from the warmth and security of the home, or anywhere else that you might be. This not only helps to keep the temperature in the house the way you want it, but it can keep your parents safer from those who may use the winter months as an excuse to fake a broken down car or other emergency in order to gain access to the home.
The professionals at Great Care are available to talk with you and your family about all of your home care needs. Great Care is a non medical in-home care agency providing quality and affordable senior care in Fishers, IN and the surrounding areas. Call (317) 595-9933 for more information.