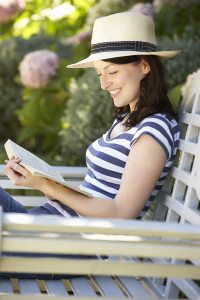 Spring has officially arrived, and Great Care believes this season of renewal is an ideal time for caregivers to take moments of respite and rejuvenation.
The National Institute on Aging recognizes that deep commitment and the selfless nurturing that caregivers bring to their important role. And the NIH reminds caregivers that taking care of oneself is one of the most important things they can do.
The Institute says finding ways to care for yourself as a caregiver can mean anything from asking family members or friends to help out and doing things you enjoy to using adult day care services, or getting help from a local home health care agency.
"Taking these actions can bring you some relief. It also may help keep you from getting ill or depressed," the NIH says. "It's okay to ask for help."
The National Institute on Aging suggests these ways caregivers can take care of themselves:
• Ask for help when you need it.
• Join a caregivers' support group.
• Take breaks each day.
• Spend time with friends.
• Keep up with your hobbies and interests.
• Eat healthy foods.
• Get exercise as often as you can.
• See your doctor on a regular basis.
• Keep your health, legal, and nancial information up-to-date.
The ALS Association agrees that family caregivers play a vital — and often unrecognized — role in caring for the chronically ill, disabled or aged loved ones.
"Caregiving is willingly undertaken out of love and devotion for a loved one and can be a source of great personal satisfaction. Yet, over time, caregiving exacts an enormous emotional toll, and can adversely affect the caregiver's physical and psychological health, threatening their ability to continue providing care," says the Association. "Concern for the ALS patient (as well as those with Alzheimer's and dementia) often causes the caregiver to overlook her/his own needs — eating properly, getting enough rest, taking time to pursue one's own interests."
The ALS Association reminds caregivers that the best thing they can do for their loved ones is to stay healthy.
"Caregivers need to respect their bodies by taking the signs of exhaustion, stress, sleeplessness, and changes in appetite or behavior seriously. Ignoring these symptoms can cause a person's physical and mental health to decline," the nonprofit adds
Also, emotional needs are sometimes more difficult to spot and address, reminds the ALS Association.
"Caregivers may experience sadness at the patient's deterioration, guilt for not being perfect, anger at the burden of responsibility, frustration, depression, and dismay at the endless round of daily chores, even uneasiness and disappointment in their perceived change of relationship with their spouse or parent."

The professionals at Great Care are available to talk with you and your family about all of your home care needs, including respite care. Great Care is a non medical in-home care agency providing quality and affordable elder care in Fishers, IN and the surrounding areas. Call (888) 240-9101 for more information.