Have you picked up your pumpkin yet this year for carving? You probably already know that pumpkins won't last long, especially once they are carved, so the closer you get to Halloween before you carve them, the better. So it's not too late to consider including your mother's caregiver in a pumpkin carving event.
If you have hired a home care provider for your mother, then you may not think a lot about what you can have your mother do; you might simply think that she's being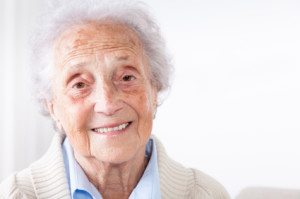 taken care of well enough and that gives you time to focus on the rest of your life, like taking care of your children and preparing for the ghoulishly good times that Halloween can bring.
Would you have even suspected that your mother would be interested in carving a pumpkin this year? If not, then why not? Did your mother ever do this kind of activity with you when you were younger? Most of us think back on those wonderful days of our youth when the only things we had to worry about during the Halloween season was how much candy we were going to get in our bag that year.
So think about including your elderly loved one and his or her in home care provider in carving pumpkins. Today, there are kits that make carving pumpkins simple and easy to follow. Sure, they could stick with the tried and true simple toothy grin pumpkin, but what if they want to try something a little bit different this year? What if your mother wants to try to create a haunted house scene on her pumpkin? What if she wants to try and create an image of one of her favorite television personalities?
Whether you are doing your best to be the primary caregiver to your loved one or you have hired in home care providers, think about including everyone in this year's pumpkin carving celebration. Usually the best time to do this is the weekend before Halloween so that your pumpkins look amazing for the trick or treat celebration.
Of course, even if it's after Halloween, there's no reason that you can't carve pumpkins still. Thanksgiving can also be a wonderful time to have a nicely carved pumpkin sitting just outside the front doors, welcoming guests into the hearth and heart of the home. No matter what you do in the coming holidays, though, don't forget to include your elderly loved one's caregiver in those activities!
The caregivers at Great Care are available to talk with you and your family about all of your senior care needs. Great Care is an elder care agency providing quality and affordable caregiver services in Indianapolis, IN and the surrounding areas. Call (317) 595-9933 for more information.