Your aging loved one's caregiver plays an important role in his ongoing health, happiness and well-being. She is not just in the home to make sure that he eats, can move around and remembers take his medication on time. While these are important responsibilities, there is far more to encouraging a healthy and productive lifestyle in a senior than just these basic needs. An in the home care provider is also a valuable resource for encouraging your senior to make positive decisions and live a healthy, energetic life. One way that this can be accomplished is by helping to address senior hoarding behavior.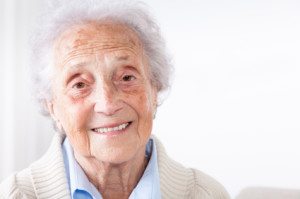 Hoarding is a relatively common behavior among seniors. There are many different reasons why your aging loved one may have adopted hoarding behavior, or it may be something that she has done her entire life. Hoarding is when a person obsessively holds on to belongings, even if they are completely useless. This can mean rooms overflowing with bags, boxes and piles of items that have no organization. A caregiver may ask what these belongings are, and the senior will probably not be able to give her a definitive answer.
The motivation behind hoarding is not knowing what you have, but simply knowing that you have things. Seniors may have difficulty letting go of anything because hanging onto things helps them cope with grief or depression, but seniors coping with Alzheimer's and dementia often also hoard simply because they are altered thought patterns won't accept that this is not normal behavior.
A senior that has adopted or maintained hoarding behavior could be putting himself and anyone else the visits his home at risk of illness or injury. Stockpiles of trash and belongings are often the perfect environment for infestations of unwanted guests in the home, and can create fall hazards for anyone moving through the home, but especially seniors with mobility issues. Home care services can help to address these needs by explaining the situation to the senior and helping her to release her attachment to the belongings.
This caregiver can also simply chip away at the stockpiles by removing items on a daily basis. If the situation is serious and beyond the responsibilities of the caregiver, or you simply feel more comfortable attempting to address the situation on your own, the caregiver can take your aging loved one on an outing to give you the opportunity to work on clearing out the home.
The caregivers at Great Care are available to talk with you and your family about all of your senior care needs. Great Care is an elder care agency providing quality and affordable caregivers in Indianapolis, IN and the surrounding areas. Call (317) 595-9933 for more information.