Many seniors need occasional help with just ordinary everyday tasks. The majority of seniors would never let friends or family members know they need help in their home. The senior would be afraid that the family would think they are not capable of taking care of themselves. Seniors like to feel independent and they never want to be a burden to their family members. This is why seniors struggle alone trying to care for themselves. All of this could be prevented with elder care services. How do you know when to have an elder care services at your senior's home? Are there signs to see when your senior is struggling or needs assistance in their home?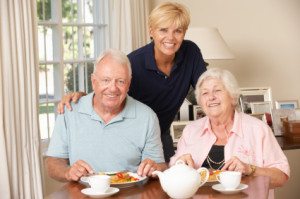 A few signs to let you know that you should consider elder care services are:
The home isn't looking like it has in the past. It may just be a bit cluttered as the senior doesn't feel like cleaning the way they used to clean.
Mail is not being taken from the mailbox. The mail may just be sitting there in a pile as the senior hasn't opened the mail.
The senior is calling a family member more often. They have started asking unusual questions. They may ask what day the trash pick-up is when they should know this as they have lived in the same home for thirty years with the same trash service.
The senior sleeps more often. When a senior seems to sleep a lot, then they may need assistance as they could be going through depression.
The senior is more forgetful. The senior may never have forgotten any family member's birthday, but lately they have to ask you the day of the week or even the month. This is a sign that the senior is needing assistance.
These are just a few signs to let you know that you should consider having an elder care service come out and assist your senior. The elder care service provider will come in and do daily tasks to help make life easier for your senior. You can ask the provider what duties they can do for your senior. This will allow you to know that what needs your senior is needing is covered and will be performed by the elder care services. Having an elder care service provider to your senior's home will make your senior comfortable and secure. This is an excellent option for your senior. Watch for signs with your senior so you can take action with an elder care service program.
The caregivers at Great Care are available to talk with you and your family about all of your senior care needs. Great Care is a senior care agency providing quality and affordable elder care in Carmel, IN and the surrounding areas. Call (317) 595-9933 for more information.