Bedwetting is an uncomfortable reality of aging. Even seniors who are otherwise physically and cognitively healthy may experience symptoms of incontinence. If your aging loved one has started having difficulty staying dry, you need to make changes to your elder care to ensure that she stays healthy and comfortable, while maintaining her dignity and self-esteem.
Incontinence is not just about physical discomfort or cleaning up. Your aging loved one wetting the bed is also a psychological issue. Unless your senior is in the latest stages of Alzheimer's disease and does not understand what is going on, she is likely to be embarrassed and ashamed of not being able to control her bladder. Providing effective and loving elder care is about helping your aging loved one address both aspects of the issue in a way that is comforting, encouraging, and discreet.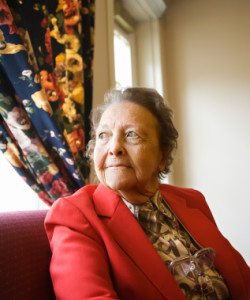 Here are some tips for elder care to address incontinence:
Talk with your aging loved one about the issue. Acknowledge that it is happening, but also make sure your loved one knows that you do not judge her or look down on her in any way because of it.
Never get angry at your loved one for an accident. Being angry or hurtful toward your loved one will only lead to more secretive behavior that can have serious consequences.
Find incontinence products that are comfortable an effective for your loved one. This includes briefs, panty liners, and bed pads. There are many different types of each available on the market so you may need to try several until you find the ones that are most effective for your loved one.
Consider purchasing your loved one's incontinence supplies from a mail order company. This allows for the completely private purchase of the supplies, and many companies offer free samples of their different types so you can easily find the ones that are best for your loved one.
Change or encourage your loved one to change her briefs or pads as soon as they are wet. Prolonged exposure to the moisture and acid in urine can lead to rashes, sores, and infection.
Ensure your aging loved one is conscientious about her bathing. Staying clean is important for protecting your loved one from skin irritation. If rashes have developed, use gentle cleanser to wash the area, pat it dry, and apply a thick healing balm similar to diaper rash cream. Encourage your loved one to use pure cornstarch baby powder for a fresh, good-smelling, cool, and dry feeling.
The caregivers at Great Care are available to talk with you and your family about all of your senior care needs. Great Care is an elder care agency providing quality and affordable senior care in Grennwood, IN and the surrounding areas. Call (317) 595-9933 for more information.