Cara didn't want to admit it, but she knew that providing elderly care for her mother was getting to be too much. She knew this for some time before she even brought it up with her friend and she was afraid of what it might mean. She didn't want to let her mother down, but she was getting short and snippy with her mother, and her mother was getting to be a bit nasty as well.
It all started a year ago when her mother had a stroke. It was considered mild, but her mother lost some use of the right side of her body. Because she was right handed (or left brain dominant), that meant that she would likely have some challenges to overcome, or so the doctors had told Cara. They recommended that she have elder care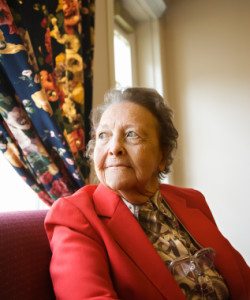 services to help out around the house and to provide the right level of support and care so that she could continue to live in the comfort of her own home.
Care thought about how much it would cost and assumed that it would be far more than she could, or would be willing to, spend. She never actually looked into elderly care providers or any type of elder care services. She simply went by her assumptions and decided that since she only lived short distances from her mother and since her own children were grown and out of the house, that she would be able to give her mother the right level of support.
What she didn't count on was the level of care that her mother seemed to need. The doctors had told Cara that the stroke was relatively mild, so she had assumed that her mother would overcome the situation and be back to full strength and health in no time. She certainly didn't expect that her mother would still be calling her up at all hours of the day and night asking for help to get up, get water, walk down the stairs, and everything else.
She was overwhelmed, but she didn't know what to do. Cara kept most of this to herself because she didn't want her friend to say 'I told you so,' and she didn't want to let her mother down.
In the end, elderly care is important for the patient and if you are not able or willing to provide the highest level of care to them, then you should seriously consider stepping aside and hiring a professional elder care provider.
The caregivers at Great Care are available to talk with you and your family about all of your senior care needs. Great Care is an elderly care agency providing quality and affordable senior care in Zionsville, IN and the surrounding areas. Call (317) 595-9933 for more information.