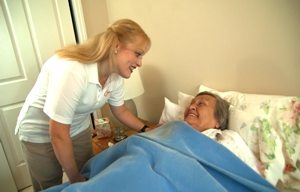 You talked about hiring elderly care for your mother and after some time, she was willing to consider this option. She didn't want to leave her home, but her health was such that it made it difficult for her to remain safe within that home. You had been mentioning hiring an elder care provider for some time, but she didn't like the idea of having a stranger come to her home.
She also didn't like the idea of having to rely on someone else; she had been on her own for so long that she didn't want to go back to relying on other people. However, at some point, it became clear that she couldn't manage her own care in a safe manner any longer, which is why she agreed to it.
Now, you had to figure out what type of elder care services were ideal for her. What was she going to need?
Your mother is, for the most part, an independent woman who still cooks her own meals, still manages to do her own laundry (though she has trouble from time to time getting up and down the stairs), and even with the arthritis that she's had for many years, she can still get out of bed in the morning. However, you've been on the receiving end of a few phone calls lately from her asking for help in the middle of the night.
It's during the night that she seems to need the most support, and when you began the process of seeking out elderly care providers, the one thing that you learned was that most providers who come by to visit with patients for a couple of hours at a time would only do that during the day or evening; they didn't do that at night.
That's when you realized that your mother might require a live-in caregiver. This would be a person who would be there to support your mother around the clock, even if she needed help getting out of bed and going to the bathroom, for example, during the middle of the night.
A live-in caregiver would also be there to help with basic cleaning and cooking and other care needs throughout the day. If your loved one requires some help during the night, then you should consider a live in caregiver when looking into elderly care.
The caregivers at Great Care are available to talk with you and your family about all of your elderly care needs. Great Care is an elder care agency providing quality and affordable elderly care in Zionsville, IN and the surrounding areas. Call (317) 595-9933 for more information.