The safety of your aging loved ones should be at the top of your priority list. Mobility and cognitive issues can make it more difficult for your loved one to navigate the home or participate in activities away from home. Making sure they are loved one say safe is a key service provided by home care companions. You may not recognize hazards present in a home that has been organized and maintained in the same way for many years. Most seniors are in a strong routine and you could have difficulty identifying issues that could pose a risk for a senior that is not able to get around as well as he used to be able to.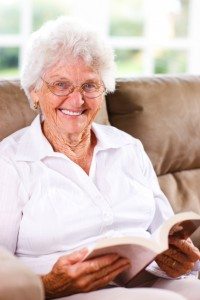 When you first meet with a home care companion she will likely want to evaluate your loved one's home for potential safety hazards. Don't take this personally. She is not saying that you don't maintain the home properly or that you don't care about your loved one safety. It is easy to not recognize things around the home that could represent a risk to a senior when you are used to that senior being in that environment. You have seen your loved one get through that house and around the furniture thousands of times before. It can be difficult for you to embrace that the same home may now be dangerous in many ways.
Some of the safety issues that may be present in your loved one's home that you may not recognize include:
• Furniture that is placed in such a way that it is difficult for a person with mobility issues to navigate around them easily and safely
• Decorative items placed around the home that could be tripped over or bumped into
• Pillows and other items they could easily fall onto the floor and cause tripping or sliding
• Handrails or handles that are not secure
• A bathtub that does not feature the appropriate slip resistant materials
• A lack of safety considerations such as a fire extinguisher in the kitchen
• Locks on the doors that are not easy to disengage in the event that your senior needs to get out of the home quickly and emergency
• Locks on the doors that are not easy to put into place so that your senior remain safe when inside his home.
Your home care companion will offer suggestions for how to improve the safety of the home, which can help your loved one live a more active and safer life.
The caregivers at Great Care are available to talk with you and your family about all of your home care needs. Great Care is an elder care agency providing quality and affordable home care in Indianapolis, IN and the surrounding areas. Call (317) 595-9933 for more information.