Have you ever heard of 'Buy Nothing Day?' I hadn't until a few months ago. It's November 29th and it could actually be quite a cool home care services activity for those taking care of an elderly loved one.
This event, if you can call it that, was started in Canada in 1992 as a way to protest over-commercialization and the over-spending that consumers have a habit of doing, especially around the Christmas shopping season. It was officially set for the day after Thanksgiving in the United States, which is more commonly known as Black Friday.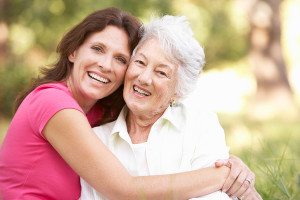 Black Friday is a day when most stores have incredible sales and shoppers flock to the stores to try and take advantage of these blockbuster deals. However, in recent years, there have been even more reports of fights, people being trampled under a mad rush of other men and women all trying to get into the store and get a flat screen TV or other item that is marked significantly down in price, but of which there are only a few items.
This Black Friday, though, if your elderly loved one enjoys heading out to the stores to go shopping, you could recommend taking part in the Buy Nothing Day campaign. It could be fun. Whether you want to give your mother's in home care provider a break for the day and take your mother to the stores yourself (and good luck parking and making your way through the crowds), or you want to suggest this idea as a possible activity, especially if your mother is planning to or wants to go that day, there are a few things you or they can do to honor the idea of Buy Nothing Day.
First, they can simply walk around the store looking at items, pushing around an empty cart in which they add nothing. They could take a few credit cards that they no longer need or wish to use and cut them up to protest the absurdly high interest rates those credit card companies charge, or they can take part in a public protest that may be going on in the area.
This isn't about civil disobedience or anything. It's about the idea that people have become so consumed with materialism that it detracts from the holiday season and causes people to hurt others to get the best deal. Don't worry, though … the sales will still be going on the day after Buy Nothing Day. Who knows, it could be a fun activity to do with your loved one along with home care services.
The caregivers at Great Care are available to talk with you and your family about all of your senior care needs. Great Care is an elder care agency providing quality and affordable home care services in Avon, IN and the surrounding areas. Call (317) 595-9933 for more information.