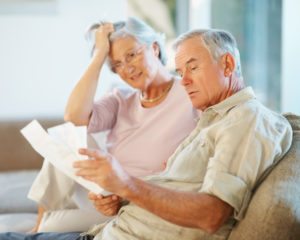 April is Stress Awareness Month, a time when Great Care helps in the mission to increase public awareness about both the causes and cures for today's modern stress epidemic.
Oxford Dictionaries defines stress as "a state of mental or emotional strain or tension resulting from adverse or demanding circumstances." With stressers ranging from rising healthcare costs to the effects of social media, the Health Resource Network (HRN), the nonprofit health education organization that sponsors Stress Awareness Month, works to inform people about the dangers of stress. The nonprofit promotes successful coping strategies, and educates on the harmful misconceptions about stress that can be so prevalent in society.
"Even though we've learned a lot about stress in the past 20 years," says Dr. Morton C. Orman, M.D., Founder and Director of HRN. "We've got a long way to go. New information is now available that could help millions of Americans eliminate their suffering."
Dr. Orman encourages stress experts and other healthcare leaders to conduct public forums, discussion groups, and other informative community events. The more people talk and openly discuss stress, the better.
"Stress does not merely afflict your mind; it can also affect you on a cellular level. In fact, long-term stress can lead to a wide range of illnesses—from headaches to stomach disorders to depression—and can even increase the risk of serious conditions like stroke and heart disease," says the Federal Occupational Health, an agency within the Program Support Center of the U.S. Department of Health and Human Services. "Understanding the mind/stress/health connection can help you better manage stress and improve your health and well-being."
While stress may be difficult to avoid, especially in the workplace, it can be minimized by changing how you choose to respond to, says the says the Federal Occupational Health. "The ultimate reward for your efforts is a healthy, balanced life, with time for work, relationships, relaxation, and fun."
According to a recent survey by the American Psychological Association, uncertainty about the future of people's health and that of others is a significant source of stress within today's aging population.
"Given the uncertain fate of our nation's healthcare system, it is not surprising that the majority of those adults surveyed expressed concerns about access to health care and costs," says Arthur C. Evans Jr., PhD, APA's chief executive officer.  "If stress becomes chronic, it can lead to significant health consequences. It's important to remember that there are steps that people can take to manage their stress in healthy and productive ways, like exercising, spending time with friends and family and finding ways to get involved in your community, including making your concerns known to policymakers."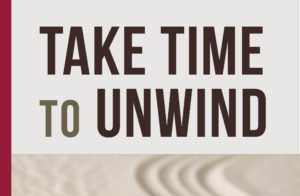 Federal Occupational Health suggests relaxing and recharging to avoid stress by carving out time to take care of yourself each day—even just 10 to 15 minutes per day can improve your ability to handle life's stressors.
"Also, remember that exercise is an excellent stress reliever," the agency says. "Everyone has different ways they like to relax and unwind."
They offer these ideas to get started on alleviating stress:
• Take a walk
• Read a book
• Go for a run
• Have a cup of tea
• Play a sport
• Spend time with a friend or loved one
• Meditate (learn how in the sidebar)
• Do yoga
For more tips on taking time to relax, renew and rejuvenate, click here.
The professionals at Great Care are available to talk with you and your family about all of your home care needs, including respite care. Great Care is a non-medical in-home care agency providing quality and affordable elder care in Fishers, IN and the surrounding areas. Call (888) 240-9101 for more information.