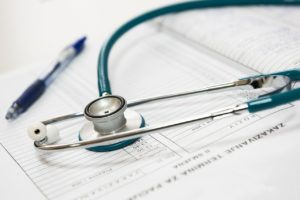 Oct. 15 officially marked Open Enrollment for Medicare for 2018 coverage. Great Care reminds enrollees to carefully review plan information sent by their providers, as the Oct. 15 to Dec. 7 Open Enrollment period covers any possible changes.
"Or, you may decide you're happy with the plan you have now," says Medicare.gov. "If that's the case, and the plan is still being offered next year, you don't need to do anything."
Until Dec. 7, enrollees may make changes to their Medicare coverage, including switching to a new Medicare Advantage or Part D plan.
"Now is the time to compare plans for 2018 and make sure you have the coverage that's right for you," according to Medicare.gov.
Any changes made during open enrollment go into effect Jan. 1.
"For example, increasing co-pays, changes to drug formularies or changes to treatment coverage. Once open enrollment gets underway, you can make changes that reflect your current health coverage needs, says contributor Louise Norris, who provides details on Open Enrollment for the informative website medicareresources.org.
During the annual enrollment period (AEP) changes to various aspects of your coverage. Norris reports that enrollees can:
• Switch from Original Medicare to Medicare Advantage, or vice versa. • Switch from one Medicare Advantage plan to another, or from one Medicare Part D (prescription drug) plan to another.
"And if you didn't enroll in a Medicare Part D plan when you were first eligible, you can do so during the general open enrollment, although a late enrollment penalty may apply," she adds.
To enroll in a Medicare Advantage plan, Norris notes you must meet some basic criteria:
• You must be enrolled in Medicare Part A and B.
• You must live in the plan's service area.
• You cannot have End-Stage Renal Disease (some exceptions apply).
Auto-renewal is available for those already enrolled in a Medicare Part D prescription plan or a Medicare Advantage Plan.
"If you don't want to make changes to your coverage for 2018, you don't need to do anything during open enrollment, assuming your current plan will still be available in 2018," Norris says. "If your plan is being discontinued and isn't eligible for renewal, you will receive a non-renewal notice from your carrier prior to open enrollment. If you don't, it means you can keep your plan without doing anything during open enrollment."
Between Jan. 1 and Feb. 14, 2018, if you are enrolled in a Medicare Advantage plan, you can leave your plan and return to original Medicare. You cannot switch to another Advantage plan unless you have a circumstance that affords you a Special Enrollment Period.
After you leave your plan, you have until Feb. 14 to enroll in a Part D plan that begins the first day of the following month after you enroll.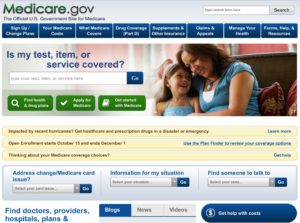 About Medicare
Medicare is the country's health insurance program for people age 65 or older. Certain people younger than age 65 can qualify for Medicare, too, including those with disabilities and who have permanent kidney failure.
When applying for Medicare, you can sign up for Part A (Hospital Insurance) and Part B (Medical Insurance). Because you must pay a premium for Part B coverage, you can turn it down. However, if you decide to enroll in Part B later on, you may have to pay a late enrollment penalty for as long as you have Part B coverage. Your monthly premium will go up 10 percent for each 12-month period you were eligible for Part B, but didn't sign up for it, unless you qualify for a special enrollment period.
If you're eligible at age 65, your initial enrollment period begins three months before your 65th birthday, includes the month you turn age 65, and ends three months after that birthday. However, if you don't enroll in Medicare Part B during your initial enrollment period, you have another chance each year to sign up during a "general enrollment period" from January 1 through March 31. Your coverage begins on July 1 of the year you enroll.
Click here for more information on applying for Medicare:
• https://www.ssa.gov/medicare/
• https://www.ssa.gov/pubs/EN-05-10043.pdf
The professionals at Great Care are available to talk with you and your family about all of your home care needs, including respite care. Great Care is a non-medical in-home care agency providing quality and affordable elder care in Fishers, IN and the surrounding areas. Call (888) 240-9101 for more information.