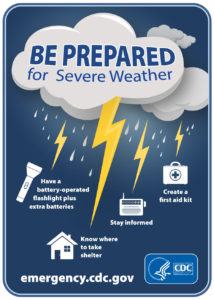 Thunderstorms, lightning, hail, flooding, tornadoes … All severe weather that has had the Hoosier state on edge this spring. Great Care in-home care services is especially concerned for our senior population during severe weather, as safety and mobility can be compromised in many situations.
According to the Department of Homeland Security, lightning is a leading cause of injury and death from weather-related hazards.
"Although most lightning victims survive, people struck by lightning often report a variety of long-term, debilitating symptoms," says DHS.
The Department reports that of you're under a thunderstorm warning, find safe shelter right away and:
When thunder roars, go indoors!
Move from outdoors into a building or car.
Pay attention to alerts and warnings.
Unplug appliances.
Do not use landline phones.
When it comes to tornadoes, the destruction can be rampant, happening anytime and anywhere, says the Department of Hoemlad Security. Shaped like funnels, tornadoes can bring intense, over 200-mph winds, and rain and hail damage. Buildings can be destroyed, cars and trucks flipped, and debris flying through the air can cause major damage.
"Tornadoes are violently rotating columns of air that extend from a thunderstorm to the ground," DHS says.
When under a tornado warning, find safe shelter right away, and:
If you can safely get to a sturdy building, then do so immediately.
Go to a safe room, basement, or storm cellar.
If you are in a building with no basement, then get to a small interior room on the lowest level.
Stay away from windows, doors, and outside walls.
Do not get under an overpass or bridge. You're safer in a low, flat location.
Watch out for flying debris that can cause injury or death.
Use your arms to protect your head and neck.
In the event of any severe weather, DHS advises to take action and develop an emergency plan based on your local weather hazards and practice your plan. For example:
Learn more about Prepareathon
When it comes to flooding, remember these safety precautions: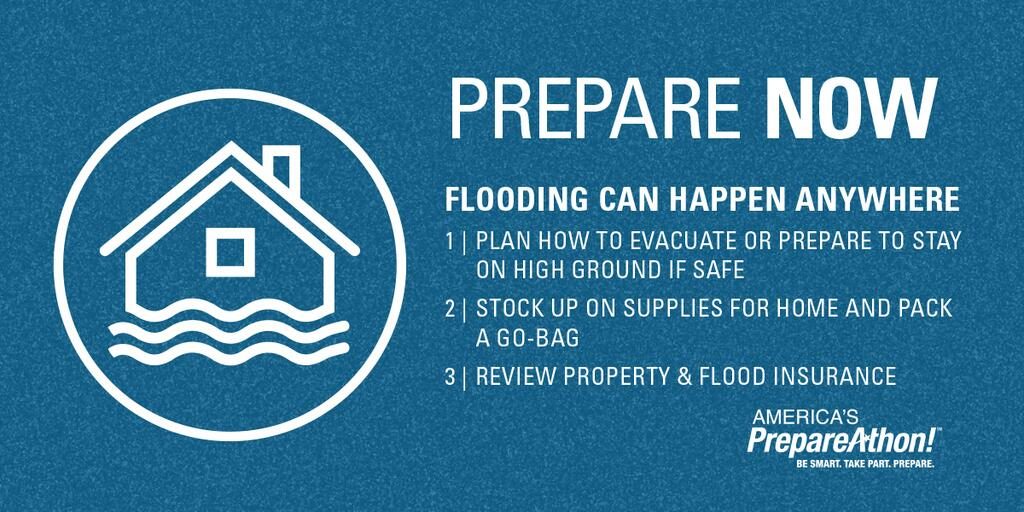 Make a #FloodSafety plan with your family. Get the tips & info here: http://go.usa.gov/cKw8Z.
For more information on severe weather, visit the NOAA National Severe Storms Laboratory's Severe Weather 101 info page.
The professionals at Great Care are available to talk with you and your family about all of your home care needs, including respite care. Great Care is a non-medical in-home care agency providing quality and affordable elder care in Fishers, IN and the surrounding areas. Call (888) 240-9101 for more information.