The Value of Music for Senior Care in Indianapolis, IN
Music plays a big part in everyone's life, from the time we are young and up through the ages. We use music to relax, when driving, to dance, to exercise, and to set a specific atmosphere while performing different activities. We connect joyful events with music or a favorite song. Music often lifts our spirits and gives us a happier outlook. Therefore, don't underestimate the value of playing music for senior care.
The power of music should not be overlooked as good therapy for senior care. Not only does music showcase awe-inspiring talent, but seniors recall happy memories and emotions. Often times for seniors, music creates a positive connection between the past and the present.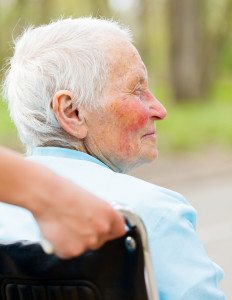 Music is a form of expressive therapy that offers health benefits such as stress reduction, enhanced communication skills, a cure for depression, and a way to deal with grief through creative expression. Music therapy is offered as therapeutic treatment by a professionally trained therapist. It is used to help improve their physical and emotional health, motor skills, social skills, communication skills, cognitive functioning, and quality of life.
Studies regarding seniors who listen to music have incredible psychological benefits, such as:
Increased social interaction with others
Enhanced moods
Improved interest levels
Positive emotions
Increased relaxation
Tension and anxiety levels decreased
Studies have also shown that seniors who listen to music demonstrate a positive increase in overall health. The following are signs that music is beneficial to providing quality senior care.
Sleeping better at night
Pain is less intense
Improved memory
Improved recovery time
Increase in the ability to focus
Increased awareness
Increased mobility and coordination
Believe it or not, those who listen to music while exercising are better at maintaining their balance. Better balance reduces the risk of falling. A Swedish study that compared two groups of seniors exercising, one group listened to piano and one group had no music, found compelling evidence to support the theory of music being beneficial. The group with music while exercising had half the number of falls as the group without music.
Music can be great medicine for your loved one. They probably don't get to hear the music they listened to when they were younger anymore. What great joy you can bring to them by finding out some of their favorite songs back in the day and making it available for them to listen to.
The caregivers at Great Care are available to talk with you and your family about all of your senior care needs. Great Care is an elder care agency providing quality and affordable senior care in Indianapolis, IN and the surrounding areas. Call (317) 595-9933 for more information.