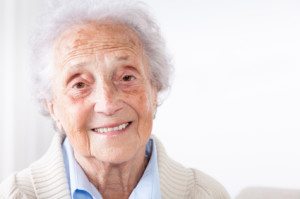 Glaucoma is one of the most misunderstood diseases, and often people don't take it seriously. They do not realize that it is a complicated ailment which can cause serious problems if neglected.
Glaucoma is a condition which is a combination of multiple eye diseases that have the potential of damaging the optic nerves within the eye. This can result in partial vision loss and even complete blindness. It has a tendency to run in families and mostly occurs in people aged over 60, and this is why senior care providers must be wary of it.
This disease can take several forms – and the most common ones are Open Angle Glaucoma & Angle Closure Glaucoma. The former is sometimes known as a sneaky sight thief because there are no noteworthy symptoms until there's a significant loss of vision.
Open-Angle Glaucoma Symptoms
Typically, there are no early warning symptoms of this type of glaucoma. It develops at a slow pace and often there isn't any noticeable loss of vision for many years.
People afflicted by open-angle glaucoma generally feel fine at first. By the time they become aware of their diminished vision, the ailment has generally advanced a lot. Vision lost due to this condition cannot be regained, even via a surgical process.
Since open-angle glaucoma shows very few warnings before the damage happens, it's important for the senior care provider to take the elderly for eye examinations. If your doctor detects glaucoma in its initial stages, he can prescribe preventative treatment for vision protection.
Angle-Closure Glaucoma Symptoms
ACG symptoms include:
Rainbow-colored circles visible around bright lights
Blurred or hazy vision
Head and eye pain
Vomiting and nausea accompanying eye pain
Sudden vision loss
This condition is caused when the eye canal drainage gets blocked and intraocular pressure increases. This form of glaucoma is quite rare and can be prevented with proper senior care. It develops at a fast pace and needs to be attended to right away.
Unlike open-angle glaucoma, the symptoms of this glaucoma form are easily noticeable and damage happens quickly. It's best to visit an ophthalmologist immediately if you notice the above symptoms.
If you're a glaucoma patient, you need to regularly schedule appointments with your eye doctor. Ask your senior care provider to talk to the ophthalmologist. He will ascertain that the prescribed treatment is maintaining safe eye pressure.
Treatment
Glaucoma is a controllable disease even though nerve damage and sight loss cannot normally be reversed. Proper senior care and treatment can help maintain normal intraocular pressure and prevent further nerve damage and sight loss. Treatment involves using eye drops, pills in rare cases, and sometimes laser treatment or surgery.
To bring down intraocular pressure, multiple types of eye drops may have to be used several times a day. They function either by bringing down aqueous fluid production or increasing the fluid drainage from the eye.
Usually eye drops are the first line of treatment for most categories of open-angle glaucoma in the United States. On the other hand, laser treatment or surgery is sometimes the first option in Europe.
The caregivers at Great Care are available to talk with you and your family about all of your senior care needs. Great Care is an elder care agency providing quality and affordable senior care in Indianapolis, IN and the surrounding areas. Call (317) 595-9933 for more information.