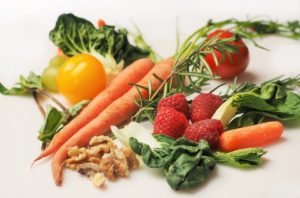 Each March, Great Care in-home care services joins the Academy of Nutrition and Dietetics to celebrate National Nutrition Month. The annual campaign focuses on the importance of making informed food choices and developing sound eating and physical activity habits.
"At Great Care, we encourage healthy diets and lifestyles as an important part of the aging process," Great Care owner Julie Sullivan says. "This helps in maintaining a healthy weight and nutritional balance, and providing energy and mental sharpness. A healthy diet also lowers risk of chronic health conditions, such as heart disease, stroke, cancer, and diabetes."
Through National Nutrition Month, the Academy shares the transformative power of food and nutrition with these key messages , encouraging folks to:
Discover the benefits of a healthy eating style.
Choose foods and drinks good for their health.
Include a variety of healthful foods from all of the food groups on a regular basis.
Select healthier options when eating away from home.
Be mindful of portion sizes. Eat and drink the amount that's right for them, as MyPlate encourages.
Keep it simple. Eating right doesn't have to be complicated.
Make food safety part of their everyday routine.
Help to reduce food waste by considering the foods they have on hand before buying more at the store.
Find activities they enjoy and be physically active most days of the week.
Consult the nutrition experts. Registered Dietitian Nutritionists (RDN) can provide sound, easy-to-follow personalized nutrition advice to meet lifestyle, preferences and health-related needs.
For individualized nutritional recommendations, the Academy helps online users locate an RDN using the Find an Expert service.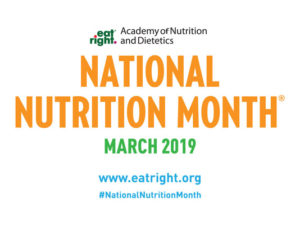 The Academy of Nutrition and Dietetics offers tips on how to avoid foods high in saturated fat and calories while savoring the flavor of traditional family fare.
"Family recipes are usually passed down from one generation to the next, so many of us hesitate to tinker with perfection," says Cordialis Msora-Kasago, a Los Angeles-based registered dietitian nutritionist and a national spokesperson for the Academy. "I encourage my clients to experiment with cooking techniques and flavors to put their own heathy spin on family dishes."
"Try baking instead of frying your chicken or pork chops," Msora-Kasago says. "Look for ways to lighten up your dishes and enjoy the natural flavors of food."
The Academy suggests smart swaps in food preparation, especially when making traditional dishes lighter and healthier.
"You don't have to forgo your favorite dishes in your quest for more healthful meals," Msora-Kasago says. "Consider swapping less healthful ingredients with more nutritious options."
Msora-Kasago also offers these helpful dietary tips:
Use heart-healthy canola, olive or peanut oil instead of solid fats.
Use sharp, reduced-fat cheese and low-fat milk in your macaroni and cheese
Sweeten your desserts with fruit puree or apple sauce instead of sugar
Use whole wheat flour instead of white flour in muffins
Opt for brown rice instead of white rice in your red beans and rice or jambalaya.
For more healthy eating tips and information on celebrating National Nutrition Month, visit the Academy at eatright.org.
The professionals at Great Care are available to talk with you and your family about all of your home care needs, including respite care. Great Care is a non-medical in-home care agency providing quality and affordable elder care in Fishers, IN and the surrounding areas. Call (888) 240-9101 for more information.