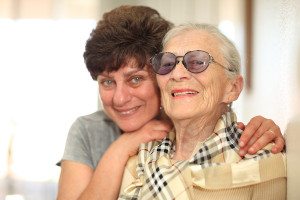 Easter is April 20th and for those elderly individuals who both rely on senior care and celebrate this Christian holiday, it's something to plan for. Many families who celebrate Easter will get together for a nice Sunday dinner and when that's the case, if the elderly family member will be traveling, and they rely on senior home services, then it's time to begin planning for this trip.
Your mother or father may be coming to spend a couple of days with you and your family for the holiday. Maybe they're only coming up for the day. It all depends on where they live, how far away they live, and what you have planned. No matter what the situation is, ask yourself a couple of important questions first.
What kind of senior care services do they rely on?
Are they able to tend to their own personal care needs for the time that they're going to be with you?
Do you have the ability, knowledge, or equipment to manage their care while they're staying with you?
If you don't really know or understand what kind of senior care services that your elderly loved one relies on, it's important that you try to determine this before they come for a visit. If they are going to spend a couple of days with you, then you will need to be as prepared as you can be.
Do they have all of the medications that they're going to need? Are they going to need any extra support getting in and out of the shower or tub? What about assistance going to the bathroom?
Will they require any special foods for their diet? Where will they be sleeping? Is the best low enough for them to get in and out of comfortably? Or will they need some help getting into and out of bed?
If you aren't prepared, that could make their time with you more stressful in the long run. Take the time right now to plan out the trip with them, or for them. If they require more intensive senior health care services, contact the caregiver or agency providing that level of care and find out about options that are available to allow the senior care provider to travel with your loved one. Planning ahead can make all the difference in how wonderful this Easter will be for you and your family.
The caregivers at Great Care are available to talk with you and your family about all of your senior care needs. Great Care is an elder care agency providing quality and affordable elder care in Fishers, IN and the surrounding areas. Call (317) 595-9933 for more information.