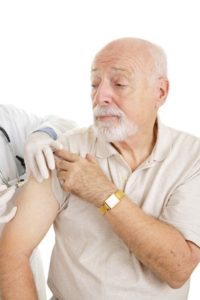 May is Melanoma and Skin Cancer Awareness Month, and Great Care is taking the time to acknowledge the importance of proper skin health.
"At Great Care, we know the facts and we want our family of caregivers and those receiving elder care with us to take precautions when necessary," says Great Care CEO and founder Julie Sullivan. "We want folks to be cognizant of the factors that affect skin cancer and melanoma diagnosis."
Sullivan notes the proactive approach people can take when it comes to skin cancer and melanoma, including prevention to reduce their prevalence. Whether it's sun protection while outdoors or avoiding indoor tanning, there are ways to prevent melanoma and skin cancer. Also, early detection plays a big role in survival rates as medical professionals treat each case with individual care.
"Fortunately, skin cancer is also one of the most preventable forms of cancer and highly treatable when detected early," reports the Skin Cance Foundation. "Since its inception in 1979, the Skin Cancer Foundation has always recommended using a sunscreen with an SPF 15 or higher as one important part of a complete sun protection regimen. Sunscreen alone is not enough, however."
According to the Skin Cancer Foundation, one in five Americans will develop skin cancer in the course of a lifetime. It is the most common form of cancer in the U.S., with 5.4 million cases in more than 3.3 million people diagnosed annually.
The Foundation provides this full list of skin cancer prevention tips:
1. Seek the shade, especially between 10 AM and 4 PM.
2. Do not burn.
3. Avoid tanning and UV tanning beds.
4. Cover up with clothing, including a broad-brimmed hat and UV-blocking sunglasses.
5. Use a broad spectrum (UVA/UVB) sunscreen with an SPF of 15 or higher every day. For extended outdoor activity, use a water-resistant, broad spectrum (UVA/UVB) sunscreen with an SPF of 30 or higher.
6. Apply 1 ounce (2 tablespoons) of sunscreen to your entire body 30 minutes before going outside.Reapply every two hours or immediately after swimming or excessive sweating.
7. Keep newborns out of the sun. Sunscreens should be used on babies over the age of six months.
8. Examine your skin head-to-toe every month.
9. See your physician every year for a professional skin exam.
The American Cancer Society is also an expert organization in spreading awareness and educating the public on skin cancer and melanoma. On its website at cancer.org/cancer/skin-cancer.html, the nonprofit notes that skin cancer is by far the most common type of cancer. The page describes the different types and forms, with skin cancer videos, image galleries, prevention and early detection tips, and research news available to the general public.
"If you have skin cancer, it is important to know which type you have because it affects your treatment options and your outlook (prognosis)," says the American Cancer Society. "If you aren't sure which type of skin cancer you have, ask your doctor so you can get the right information."
The American Cancer Society reminds people not to be fooled by rumors and misinformation about their skin. "Get the facts. Test your knowledge of these six common beliefs about skin cancer."
Take the Quiz: Skin Cancer here.
The professionals at Great Care are available to talk with you and your family about all of your home care needs, including respite care. Great Care is a non medical in-home care agency providing quality and affordable elder care in Fishers, IN and the surrounding areas. Call (888) 240-9101 for more information.