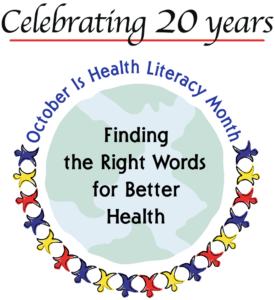 Health Literacy Month is all about making health information easier to comprehend, and the nation's health care system simpler to navigate. Every October, Great Care in-home care services and Americans participate in literacy and awareness activities throughout the month to better understand health issues and decisions and disease prevention.
According to the U.S. Dept. of Health and Human Services, the benefits of health literacy  include "improved communication, greater adherence to treatment, greater ability to engage in self-care, improved health status, and greater efficiency and cost savings to the health system as a whole."
The U.S. Dept. of Health and Human Services reports that 14 percent of adults (30 million people) have below basic health literacy.
"These adults were more likely to report their health as poor (42 percent) and more likely to lack health insurance (28 percent) than adults with Proficient health literacy," the Department says.
Some of the ways the Office of Disease Prevention and Health Promotion suggest health providers and caregivers educate patients during Health Literacy Month include:
The Institute for Healthcare Improvement encourages patients and families to utilize the Ask Me 3 educational program. This prompts the use of three specific questions providers can answer to helps patients better understand their health conditions and what they need to do to stay healthy. They are:
What is my main problem?
What do I need to do?
Why is it important for me to do this?
"Designed by health literacy experts, Ask Me 3 is intended to help patients become more active members of their health care team, and provide a critical platform to improve communications between patients, families, and health care professionals," says the Institute.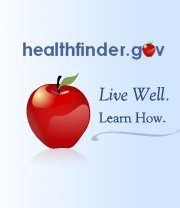 To take charge of your health, visit healthfinder.gov and see which preventive services you or a loved one may need this year. Just type in your age and gender to see results.
For more info about Health Literacy Month, visit healthliteracymonth.org.
The professionals at Great Care are available to talk with you and your family about all of your home care needs, including respite care. Great Care is a non-medical in-home care agency providing quality and affordable elder care in Fishers, IN and the surrounding areas. Call (888) 240-9101 for more information.