At Great Care in-home care services, we embrace every day knowing they provide opportunities to learn something new. As caregivers, learning about health updates and issues that commonly affect older populations help us become better providers.
November, which is National Alzheimer's Disease Awareness Month, is the ideal time to learn more about this progressive disease with no cure that destroys memory and other important mental functions. According to the Alzheimer's Association, the benefits of learning more about Alzheimer's are important.
"You may experience a stronger connection to your emotions and identity," the Association says. "Knowledge about Alzheimer's can provide you the confidence to make important decisions about how you choose to live your life and plan for your future."
Some basic facts the Alzheimer's Association provides helps the general public understand the degenerative disease, including:
Alzheimer's is the most common cause of dementia, a general term for memory loss and other cognitive abilities serious enough to interfere with daily life.
Alzheimer's disease accounts for 60 percent to 80 percent of dementia cases.
Alzheimer's worsens over time. Alzheimer's is a progressive disease, where dementia symptoms gradually worsen over a number of years.
In its early stages, memory loss is mild, but with late-stage Alzheimer's, individuals lose the ability to carry on a conversation and respond to their environment.
Alzheimer's is the sixth leading cause of death in the United States. On average, a person with Alzheimer's lives four to eight years after diagnosis, but can live as long as 20 years, depending on other factors.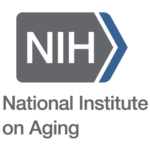 The National Institute on Aging (NIA) reminds us that "scientists continue to unravel the complex brain changes involved in the onset and progression of Alzheimer's disease."
"It seems likely that changes in the brain may begin a decade or more before memory and other cognitive problems appear. During this preclinical stage of Alzheimer's disease, people seem to be symptom-free, but toxic changes are taking place in the brain," the NIA says.
According the Institute, "abnormal deposits of proteins form amyloid plaques and tau tangles throughout the brain. Once-healthy neurons stop functioning, lose connections with other neurons, and die."
"Many other complex brain changes are thought to play a role in Alzheimer's, too," the NIA says.
"The damage initially appears to take place in the hippocampus and the entorhinal cortex, parts of the brain essential in forming memories. As more neurons die, additional parts of the brain are affected and begin to shrink. By the final stage of Alzheimer's, damage is widespread, and brain tissue has shrunk significantly."
Knowing the physiology of the brain and it's functioning for Alzheimer's patients helps caregivers understand what they may be experiencing. The National Institute on Aging reports that common behavioral symptoms of Alzheimer's include
sleeplessness
,
wandering
,
agitation
, anxiety, and
aggression
.
"Scientists are learning why these symptoms occur and are studying new treatments — drug and non-drug — to manage them," the NIA says. "Research has shown that treating
behavioral symptoms
can make people with Alzheimer's more comfortable and makes things easier for caregivers."
Click here
 for Alzheimer's Caregiving Resources from the Alzheimer's Alzheimer's Association.
The professionals at Great Care are available to talk with you and your family about all of your home care needs, including respite care. Great Care is a non-medical in-home care agency providing quality and affordable elder care in Fishers, IN and the surrounding areas. Call (888) 240-9101
for more information.