Being a home care provider for an elderly individual can be a stressful job. If you try to provide this level of care for a parent, it can be even more stressful. However, you made the right decision and hired a professional and as a result, you might have assumed that they won't have to deal with the same kind of stress that you did while trying to ensure that your mother or father was safe in the comfort of their own home.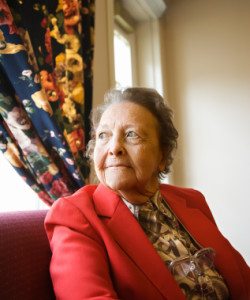 However, caregiver burnout is real and it can affect anyone, not just family members. When someone is a caregiver to another individual, especially if they are an in home care provider, that means they will be looking out for the health and well-being of the individual and depending on the physical condition or mental health of that individual, the workload can be extremely stressful.
If you have a 24 hour live in care for your loved one, then this caregiver will tend to be on call any hour of the day and any day of the week. Sure, they will sleep, but their sleep may well be interrupted more than a few times during the night to assist your loved one to the bathroom or with any other need that arises.
On top of that, the home care provider will be working around the clock to make sure that everything is taken care of and that safety is assured for your loved one. This is all stressful, even if you don't think that it is. This can lead to caregiver burnout and it's important that you understand this can affect professional caregivers and not just family members such as yourself who decided to provide some level of assistance to your loved one.
Burnout begins with the sense that you have no time to yourself. When you care for someone else around the clock and don't enjoy your own life, this can lead to a feeling of being trapped. Everyone needs and deserves time to be on their own; while an agency may provide relief, that's not always the case.
Give the home care provider an opportunity to get away for a while. Provide a simple gift or thank you once in a while. Being a caregiver can often seem like a thankless job, so the more that you keep that in mind, and if you are able to give her a weekend or day off, beyond her normal schedule, you can reduce the chances of caregiver burnout.
The caregivers at Great Care are available to talk with you and your family about all of your senior care needs. Great Care is an elder care agency providing quality and affordable senior care in Avon, IN and the surrounding areas. Call (317) 595-9933 for more information.Understanding Caregiver Burnout in Avon, IN