It is very important to make wise decisions when choosing a caregiver. This is because you will expect him or her to take on the responsibility of taking care of your loved one at all times. It is also better to choose a caregiver who is experienced so that quality and appropriate care is provided to your aging loved one all the times, whether you are present or not.
There are several factors to consider when choosing a caregiver. It's a good idea to compile a list of some of the qualities, attributes and skills that you will be expecting.
Five most important attributes can be summarized as "the 5 C's".
Caring
Competence
Communication
Cooperation
Compatibility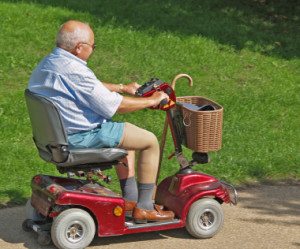 Caring
This is a very important and sensitive attribute that you must consider. It is very essential to have a caregiver who will always be there for your aging loved one. The caregiver must show great concern at all times. He or she should always attend to your aging loved one immediately when need arises regardless of how small the issue might be.
Competence
The caregiver of your choice must be one with the required knowledge on how to handle different kinds of situations. You must be sure to check out the credentials of the caregiver you are planning to entrust your loved one with. Experience is required whatever the situation. Find out from the caregiver if he or she has handled cases like yours before and if yes, how did he or she handle the client? If it is a no, let the caregiver explain to you in details how he or she is willing to handle the matter to perfection.
Communication
Communication is a very important aspect to be considered. It will be impossible to work with a caregiver with whom you do not understand each other at all. Before hiring one, check his or her communication skills. This will enable easy communication with your aging loved one when you are not around. You must also ensure that the caregiver and your senior both speak the same language.
Cooperation
An active caregiver who likes to stay busy and work with the family as a team, is the best choice. He or she must be able to always work together with other people, not forgetting the family members, to ensure that the person who needs the care is very safe.
Compatibility
Select a caregiver who will feel comfortable with the family members. Your aging loved one must also be comfortable with the caregiver that you select. Choose one that will easily integrate themselves as a family member.
These are the major factors that you need to put into consideration when selecting a caregiver. Remember the FIVE "Cs".
The caregivers at Great Care are available to talk with you and your family about all of your senior care needs. Great Care is an elder care agency providing quality and affordable caregiver services in Carmel, IN and the surrounding areas. Call (317) 595-9933 for more information.