The number of people providing caregiving is on the rise. Whether you chose caregiving as a career or you chose caregiving to take care of a loved one in your family, you are prone to caregiver stress. It takes a lot of energy to take care of someone who is aging, ill or handicapped. The energy requirements are physical, mental, emotional and even financial.
Definition of caregiver stress
Caregiver stress occurs is also known as caregiver stress syndrome (CSS). When a person is involved in constant care of another individual, they are at risk of caregiver stress. Acute or chronic stress can have a toll physiologically, physically and psychologically. When this stress reaches dangerous levels and is not taken care of properly, it can damage the health of the caregiver.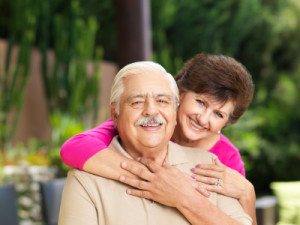 Steps to alleviate caregiver stress
The caregiver needs to be taken care of too. Taking care of yourself will help to keep you strong enough physically and emotionally to continue in your caregiver service. There are some things you can do to help deal with stress before it reaches the boiling point.
Get connected with other people and agencies. If your caregiving patient has a specific illness like Alzheimer's or diabetes for example, you can make connections with local societies for those particular problems. There, you can learn more about the disease and meet people who are caregivers just like you.
Accept help whenever it is offered and learn to ask for help. Even small amounts of help like bringing dinner in for you so you don't have to cook, or taking the person you care for out on a walk a few times a week will provide you with very welcome breaks.
Seek social and family support. There are other family members who may help you out with your loved one. Friends who can get you out of the house and socialize with you while someone else is watching over your loved one are essential.
What is caregiver burnout?
When caregiver stress goes on unchecked for too long, it can lead to burnout. Burnout is kind of like the end of the road for the caregiver. They feel like they have nothing left to give and they don't care about themselves anymore. They may become very depressed and lethargic, lacking energy and desire.
Burnout is a bad place to be. It is a state of total exhaustion of the physical, mental and emotional part of you. This is the result of letting caregiver stress build up for too long without doing anything positive to recharge and revitalize your spirit and your body.
How to avoid caregiver burnout
Recognizing that caregiver stress is real and doing something for yourself on a regular basis to alleviate the stress before it has a chance to build up is your best defense against caregiver burnout.
The caregivers at Great Care are available to talk with you and your family about all of your senior care needs. Great Care is an elder care agency providing quality and affordable caregiver service in Noblesville, IN and the surrounding areas. Call (317) 595-9933 for more information.