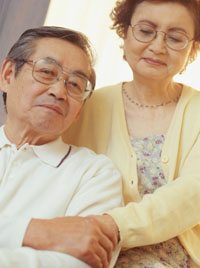 Patience. It's a virtue that Great Care caregivers use every day. By definition, patience means, "the capacity to accept or tolerate delay, trouble, or suffering without getting angry or upset."
Those charged with the role of caregiver utilize patience in everything they do, especially when caring for patients with dementia and Alzheimer's. Caregivers also utilize what the Veteran's Association calls the "Three Cs of Caring for Someone with Dementia: Communicating, Coping and Connecting."
"There tend to be different stages of caregiving when dealing with these progressive diseases. Each of the stages presents their own unique difficulties which can be exhausting and challenging for the caregiver," the VA says. "Most importantly, look for more ways to remain connected to others. This may help you to avoid isolation and provide you the relief and support needed to offset the strain of caregiving."

Along with the three Cs, patience, and a passion for helping others, the Alzheimer's Association says creating coping strategies helps caregivers with the ability to complete daily tasks that once came naturally to loved ones with these degenerative diagnosis.
"Developing your own coping strategies doesn't have to be complicated," says the nonprofit.
The Alzheimer's Association suggests simplifying the process by focusing on these three steps:
• Identify: Make a list of tasks that have become more challenging.
Focus on developing coping strategies for your more challenging tasks. For example, if you are forgetting to take your medications, but have no problem remembering to do the laundry, focus on creating medication reminder strategies first.
• Prioritize: Determine if the task is necessary. Ask yourself if the task you are trying to accomplish will help you get to your goal. For example, if paying bills has become more difficult for you, can someone help you write out each check? If the answer is yes, consider asking someone to help. You can remain in charge of signing each check.
• Strategize: Find the solution that works best for you. For example, if you are having difficulty cooking dinner, try simplifying the process by using a crockpot. You can make a full meal without spending a lot of time figuring out the cooking process.
Recognizing stress, anxiety and worry triggers, using sources of strength, and accepting help from others are also coping strategies that can help during the caregiving journey, says the Alzheimer's Association.
"Knowing what causes stress allows you to make plans in advance or decisions about the type of activities/tasks you choose to participate in," says the association. "Use your sources of strength. Family, friends, prayer, your inner strength, pets — all these sources can get you through hard times, even as you face daily challenges or setbacks."
Accepting help from others, and seeking out advice from those who can share their personal insights about the daily strategies they use to address such challenges as managing schedules, taking medications, dealing with changes in relationships and overcoming stigma is also important, say the Alzheimer's Association.
"Their experiences can help you to think creatively as you develop your own strategies for living with the disease," says the association.
For more tips on caregiving for those with dementia and Alzheimer's and the Alzheimer's Association, visit http://m.alz.org. The Veteran's Association Caregiver Support Line is 1-855-260-3274.
The professionals at Great Care are available to talk with you and your family about all of your home care needs, including respite care. Great Care is a non medical in-home care agency providing quality and affordable elder care in Fishers, IN and the surrounding areas. Call (888) 240-9101 for more information.