For many people, the holidays can be an especially difficult time of the year, especially if there are loved ones who have passed away, whether recently, or even during this time of the year. It's important to make sure that we remember those we've lost, but whether it's about elder care or just families getting together, there are right ways and wrong ways in how you remember someone during the holidays.
The best thing that you can do for your family would be to make sure that you establish a healthy and positive way to remember someone who has passed away.
For example, when Mike's father passed away two days before Christmas five years ago, it was sudden and it changed the course of the holiday season for everyone in his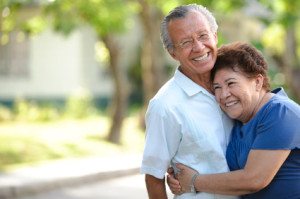 family for the years since. However, no matter what he has tried to do during the past three holiday seasons, it always seems to weight on everyone's mind and it has made the holiday season something to dread, rather than something to avoid.
Mike's mother receives elderly health care now because of her physical condition, and he was talking to the elderly home care provider one afternoon, trying to figure out what he should do this year that could make things better for everyone in his family.
He mentioned that most of his family agreed that it was his mother who was wallowing in her misery about having lost her husband who is dragging everyone down emotionally. They all miss Mike's father, but they also understand that it's been more than a few years now since he's been gone. However, Mike's mother will sit in the living room, by the Christmas tree, and then begin crying and talking about how lonely she is, how much she misses him, and how the holidays just aren't the same anymore.
This year, the elderly home care provider suggested that Mike have a talk with his mother about what her grieving is doing, and what kind of effect it's having on the rest of the family. He could tell her that they will share a memory that each person had about his father around the Christmas dinner table, but it would have to be a happy, funny, pleasant memory, that she had to find a way to bring joy back into the holiday.
Mike is hopeful that this will work and appreciates the suggestion that his mother's elder care provider made. Sometimes, how we remember someone is more important than why we remember them.
The caregivers at Great Care are available to talk with you and your family about all of your senior care needs. Great Care is an elder care agency providing quality and affordable senior care in Avon, IN and the surrounding areas. Call (317) 595-9933 for more information.