You don't ever want to think about your aging loved ones being in any form of danger, or receiving less than the best care possible. Unfortunately, when you are trusting another person to provide care for your aging loved ones, there's always a chance that the person that you hire will not provide the type of care that you desire for your loved ones.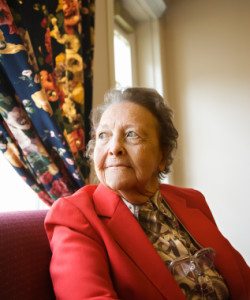 This doesn't mean that you need to completely abandon the idea of home care for the elderly. Elderly home care can be incredibly beneficial thing both for you and for your aging loved one. Not only does it give you the opportunity to focus on your own life and the things that you need to do outside of caring for your loved ones, but it also provides both of you a break so you are able to nurture your relationship as parent and child rather than as senior and caregiver.
If you do notice that there is a problem with the home elder care provider that is been assigned to your aging loved one, don't hesitate to contact the elderly health care agency immediately. This agency is in place in order to provide a valuable service to seniors, and it is their responsibility to make sure that the care providers they employ are of the highest quality and provide care that is compassionate, dignified and respectful.
If at any point the care provider that is caring for your aging loved one fails in her responsibilities, you have the right and the obligation to protect your aging loved one by contacting the agency to discuss your concerns. Be open and honest with the supervisor, leaving out any judgments or accusations unless you have clear and quantifiable evidence of a serious problem. Simply discuss the concerns that you have and any recommendations for changes that would make you more comfortable.
Remember, you are not obligated to the elder care provider. This person is coming into your home to provide a service, and if she is failing, you have the right to replace her with someone with whom you feel more comfortable so that you are confident that your aging loved one is receiving the care that he needs and deserves.
The caregivers at Great Care are available to talk with you and your family about all of your senior care needs. Great Care is an elder care agency providing quality and affordable elder care in Indianapolis, IN and the surrounding areas. Call (317) 595-9933 for more information.