There are many aspects of providing elder care for an aging loved one that may be uncomfortable and unpleasant for you to cope with. This is an unfortunate reality of being a family caregiver, but something that you will need to learn to manage in order to preserve your relationship with your aging loved one, and ensure that she receive the level of care that she needs and deserves on an ongoing basis. One such issue is bed wetting. While extremely common, bed wetting in elder care can be a tremendous source of embarrassment, discomfort and frustration for elder care providers. When your aging loved one begins having difficulty controlling for bladder at night, it is essential that you modify your elder care plan quickly and effectively so that you both remain healthy, and your relationship is not negatively impacted.
Many seniors are well aware of their bed wetting problem, but do not have the ability to control it. This awareness can leave them to secretive behaviors such as hiding wet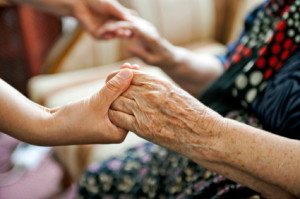 pajamas and sheets or resorting to measures such as having their underwear with washcloths or large amounts of toilet tissue. These behaviors can lead to serious hygienic problems including bad odors throughout the home, stained clothing, mold and serious skin irritation.
Some of the ways that you can address bed wetting in a compassionate and nurturing way include:
Speak to your aging loved one gently about the issue. Avoid accusatory or angry language, and present the situation as one you know is difficult for your loved one.
Commiserate with your loved one by telling them of times when you have had bladder issues yourself. Even if they are minor such as leakage when you laugh, telling your aging loved one of these problems can help her to feel less uncomfortable and embarrassed.
Go with your aging loved one to her doctor to discuss any potential medications or treatments that may help her. You may find that one of the medications she is taking to address and other medical concern could be contributing to her bladder dysfunction.
Order incontinence supplies such as briefs and bed pads from a mail order company rather than purchasing them at the store. This will help your aging loved one feel less embarrassed and more willing to address her bedwetting properly.
Above all else, offer emotional support, encouragement and nurturing at all times. Note that her bedwetting is not your loved one's fault and express that you are not angry or disappointed. Simply feeling loved and accepted can make a tremendous difference in how your loved one perceives this issue.
The caregivers at Great Care are available to talk with you and your family about all of your senior care needs. Great Care is an elder care agency providing quality and affordable senior care in Noblesville, IN and the surrounding areas. Call (317) 595-9933 for more information.