On May 11, 1989 President George Bush signed a Presidential Proclamation 5975. This proclamation designated May as the official National Stroke Awareness Month. Since then, every year the Of Stroke Association has led the nation in observing a month-long time it to honor those that suffer from stroke, elderly care providers who have helped these seniors, and other health care workers who have helped sufferers of stroke. This month is dedicated to raising public awareness of this serious condition in an effort to find ways to treat and overcome the condition.
As with many other conditions in elderly care, there is a tremendous effort and push for the medical community to find more effective ways to treat and manage stroke. Though it can happen to people of virtually any age, stroke is especially common in the elderly, and many elder care providers have learned the difficulty of helping an aging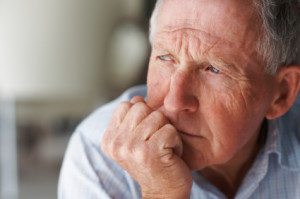 loved one cope with the physical and psychological consequences of having a stroke.
The specific goals of raising awareness of stroke include:
Modifying the mindset of Americans so more people express genuine care about supporting education into stroke and stroke research
Raising awareness of the emotional, physical and financial implications associated with having stroke. These implications are not just on the person suffers the stroke, but also his caregivers and the nation as a whole
Encouraging our nation to improve and support our health to avoid stroke
Sure and personal stories to encourage understanding of the condition, the aftermath, and the realities of providing elderly care for a person who has suffered a stroke
Influencing legislators and intellectual leaders throughout our nation to make valuable decisions that can make a dramatic positive impact on stroke survivors and their loved ones
Providing a valuable platform for the millions of survivors and their families to gain support, speak out about their experiences and do their part in helping raise awareness, education and encourage further research into the condition.
There is no role to small and raising awareness about stroke. If you have an aging loved one who has suffered a stroke, have known someone who has suffered a stroke, or have yourself suffered a stroke, it is your responsibility within the elderly care community and the nation as a whole to be a part of the efforts to raise awareness and encourage education throughout our nation. Contact the elderly care referral services in your area to find out how you can become involved in a community event for Stroke Awareness.
The caregivers at Great Care are available to talk with you and your family about all of your senior care needs. Great Care is an elderly care agency providing quality and affordable senior care in Fishers, IN and the surrounding areas. Call (317) 595-9933 for more information.