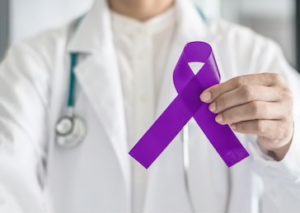 Every June, Alzheimer's and Brain Awareness Month turns the world purple to promote awareness and education about Alzheimer's and dementia. As a leader in in-home care services, Great Care joins in the conversation about the brain to share statistics showing Alzheimer's disease and other dementias are a major public health issue.
"Everyone who has a brain is at risk to develop Alzheimer's, the only leading cause of death that cannot be prevented, cured or even slowed," says the  Alzheimer's Association. "During the month of June, the Alzheimer's Association asks people around the world to wear purple and use their brains to fight Alzheimer's disease."
The Alzheimer's Association estimates that worldwide, 47 million people are living with Alzheimer's and other dementias. The fatal disease kills nerve cells and tissue in the brain, affecting an individual's ability to remember, think and plan, according to the Association. Without a change, these numbers are expected to grow to 76 million by 2030, health organizations predict.
"Ultimately, those with the disease will lose their ability to communicate, recognize family and friends, and care for themselves," says the Association.
Great Care joins in the Alzheimer's Association's mission to eliminate the disease through the advancement of research, enhancing care and support for all affected, and reducing the risk of dementia through the promotion of brain health.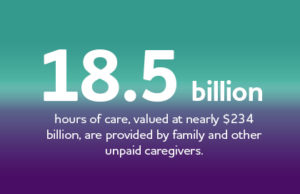 "Great Care is committed to joining the Alzheimer's Association in leading the fight against a disease devastating families worldwide while costing our global community billions of dollars," says Great Care owner and CEO Julie Sullivan. "We'll help raise awareness by going purple and sharing why we support the fight to end Alzheimer's."
The Alzheimer's Association estimates that in the U.S. alone, approximately 5.8 million individuals are living with the disease, and more than 15 million are acting as caregivers. The organization encourages caregivers and families to become inspired by powerful stories of people sharing their experience with Alzheimer's on social media, using the hashtag #MyAlzStory.
Visit alz.org for more information and local resources for Alzheimer's and dementia care.
The professionals at Great Care are available to talk with you and your family about all of your home care needs, including respite care. Great Care is a non-medical in-home care agency providing quality and affordable elder care in Fishers, IN and the surrounding areas. Call (888) 240-9101 for more information.