A primary role that a home care services companion place in the home of an aging adult is helping to keep that home clean and tidy. Medical, physical and cognitive challenges can make it difficult or even impossible for your aging loved one to keep up with the responsibilities of keeping a home clean. A home care services companion is responsible for helping maintain the home, but that does not mean that she should be treated like a housekeeper. Having clear and appropriate expectations of the cleaning responsibilities of a home care services companion will help you determine what tasks you may need to take up yourself in order to keep your aging loved one in a clean and healthy environment.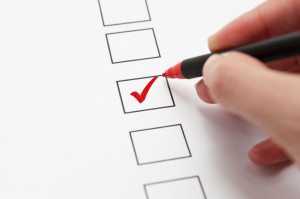 An appropriate cleaning checklist for a home care services companion includes:
Washing the dishes that are used during the day by your aging loved one and the care companion
Doing light laundry, such as washing the linens and a load of clothing or towels each day
Wiping up the kitchen counters
Vacuuming or sleeping
Light dusting
Getting rid of clutter, such as throwing away junk mail
Ensuring that the senior's dirty laundry is put in an appropriate place
Cleaning up after activities
The cleaning responsibilities of a home care services companion are not the main role that she is like. While this is one of the most appealing elements of home care services for many people, it is because of the combination of services that an in home care provider offers, rather than just these cleaning services. If you are in need of more intensive cleaning services, either you will need to take on these responsibilities, or hire a professional house cleaner.
Some of the responsibilities a home care services companion should not be expected to fulfill include:
Washing windows
Scrubbing floors
Deep cleaning the kitchen
Scrubbing the toilet
Shampooing or steam cleaning the carpet
Washing the dishes for the entire family the next day
Washing multiple loads of laundry each day, particularly if these loads also include clothing of family members other than the senior.
It is important that you are upfront with your home care services companion from the very beginning as to these cleaning responsibilities you expect to be fulfilled on a regular basis. This should be a topic of discussion in the initial interview process with a prospective home care services companion so that both of you are able to discuss your opinions and perspectives on this important aspect of the caregiving relationship. You may find that your expectations are beyond what some home care services companions are willing to fulfill. If this is the case, either contact the home care services agency and request an interview with another care provider, or hire a housekeeper to be a part of the care team.
The caregivers at Great Care are available to talk with you and your family about all of your senior care needs. Great Care is an elder care agency providing quality and affordable caregivers in Carmel, IN and the surrounding areas. Call (317) 595-9933 for more information.