Autonomy is an important part of a person continuing to feel self-worth. For many seniors, the idea of having home care implemented in their home is the equivalent of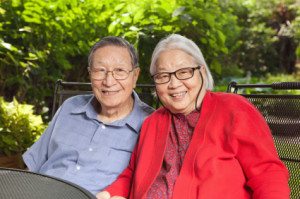 having their independence and choice taken away from them. There are many misconceptions about home care that can cause your aging parents to feel as though you are trying to take away their right to make their own decisions in their lives, and as though you are threatening their freedom. By encouraging your parents to take control of their own health and well-being by making home care decisions with you, you are ensuring that your parents continue to feel independent and capable.
Often adult children feel as though they need to make all of the decisions regarding their parents' ongoing senior care on their own. After all, if you feel as though you need to implement home care in order to ensure that your parents' health and well-being are being protected, do you really feel as though your parents can make decisions on their own? What you need to realize is that regardless of the physical and mobility concerns that your parents are dealing with, they still have the ability to express their opinions and should be respected enough for you to make them an important element in making these decisions. While it is possible that you may need to make the bulk of the decisions on your own, and may even need to go against what your parents think if you feel that it is in the best interest of their actual safety, by engaging them in conversation regarding their home care needs, you are showing them that you still respect and acknowledge them as your parents. You are also giving them the right to their autonomy, which is critical to them continuing to feel the energy and compulsion to live a productive life.
As soon as you start thinking about home care for your parents, sit down and talk to them. Present them with the concerns that you have noticed, and share with them what you think home care could do to benefit their lives. Let them tell you how they feel about it, and interact so you are able to come to a decision that you feel is beneficial for both of you.
The caregivers at Great Care are available to talk with you and your family about all of your home care service needs in Indianapolis. Great Care is an elder care agency providing quality and affordable senior care in Indianapolis, IN and the surrounding areas. Call (317) 595-9933 for more information.