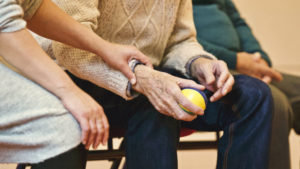 Anyone who experiences the symptoms of arthritis — joint pain, stiffness, swelling, fatigue, limited range of motion, etc. — knows the need for additional research, treatment options and available resources. With May being Arthritis Awareness Month, Great Care joins the Arthritis Foundation in providing much-needed info and valuable resources for those affected by the diagnosis of inflammation of the joints, in its various forms, as well as their caregivers.
Useful resources from the Arthritis Foundation include ways to:
According to the Arthritis Foundation, nearly 53 million adults have doctor-diagnosed arthritis, and that's expected to grow to 67 million by 2030. Many people may not know:
Arthritis is the nation's No. 1 cause of disability.
There are nearly 1 million hospitalizations each year due to arthritis.
57% of adults with heart disease have arthritis.
52% of adults with diabetes have arthritis.
44% of adults with high blood pressure have arthritis.
36% of adults who are obese have arthritis.
1/3 of adults with arthritis age 45 and older have either anxiety or depression.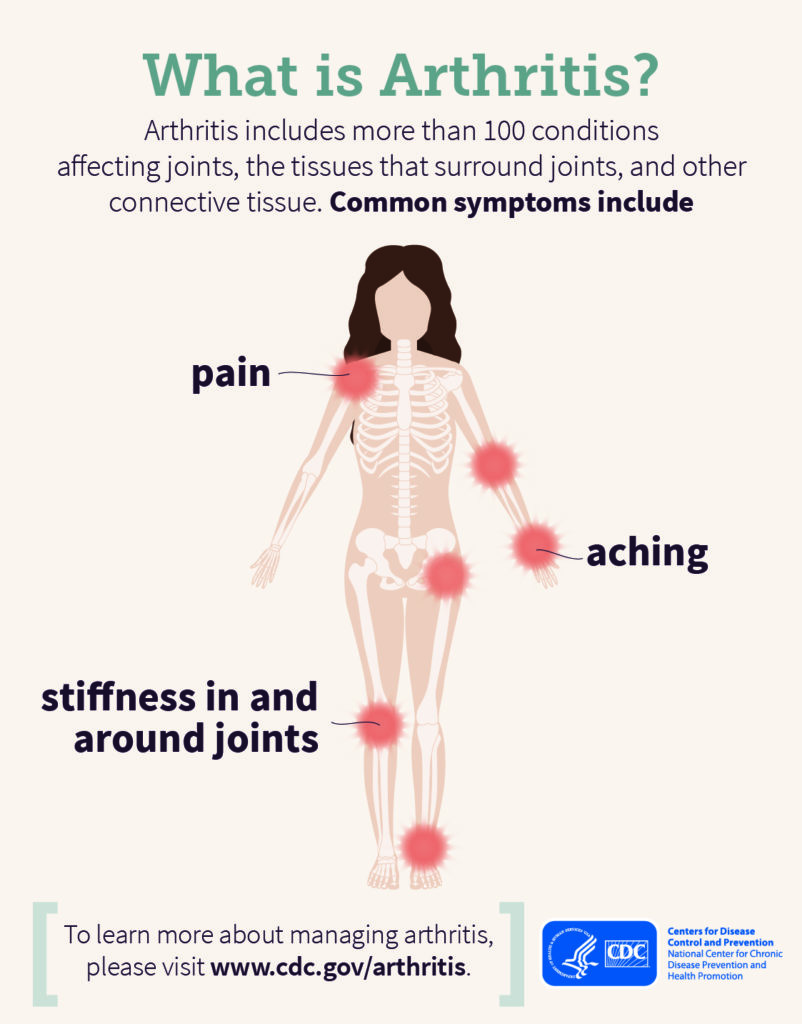 The most common form of arthritis is osteoarthritis, which adversely affects both the larger and the smaller joints of the body, including the hands, wrists, feet, back, hip, and knee. According to Wikipedia, osteoarthritis is "essentially one acquired from daily wear and tear of the joint; however, osteoarthritis can also occur as a result of injury."
"In recent years, joint or limb deformities, such as knock-knee or acetabular overcoverage or dysplasia, have also been considered as a predisposing factor for knee or hip osteoarthritis," Wikipedia reports. "Osteoarthritis begins in the cartilage and eventually causes the two opposing bones to erode into each other. The condition starts with minor pain during physical activity, but soon the pain can be continuous and even occur while in a state of rest. The pain can be debilitating and prevent one from doing some activities."
Wikipedia also reports that osteoarthritis typically affects the weight-bearing joints, such as the back, knee and hip. And, unlike rheumatoid arthritis, osteoarthritis is most commonly a disease of the elderly.
"More than 30 percent of women have some degree of osteoarthritis by age 65. Risk factors for osteoarthritis include prior joint trauma, obesity, and a sedentary lifestyle."
For more information from the Arthritis Foundation on osteoarthritis click here.
https://www.arthritis.org/about-arthritis/types/osteoarthritis/treatment.php
It's important to consult a healthcare provider to receive a proper diagnosis regarding arthritis, as there are differences in treatments, especially regarding osteoarthritis and rheumatoid arthritis.
A Heathline report on the topic reminds patients that the main goal of treatment is to reduce the amount of pain experienced and prevent additional joint damage. The article suggests soothing pain solutions such as heating pads and ice packs and mobility assistance via canes or walkers to relieve joint pressure. Also, your doctor can prescribe "a combination of treatment methods to achieve the best results."
For more information on treatment options and arthritis pain management, consult your doctor and visit the Arthritis Foundation's Living With Arthritis Blog.
Also follow the "5 Proven Ways to Manage Arthritis" from the Centers for Disease Control and Prevention, National Center for Chronic Disease Prevention and Health Promotion
Managing Arthritis: Strive for Five
To read more on National Arthritis Month, click here.
The professionals at Great Care are available to talk with you and your family about all of your home care needs, including respite care. Great Care is a non-medical in-home care agency providing quality and affordable elder care in Fishers, IN and the surrounding areas. Call (888) 240-9101 for more information.