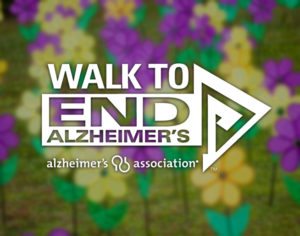 Great Care encourages Hoosiers to take the first step to a world without Alzheimer's this fall by joining in the 2017 Walk to End Alzheimer's – Indianapolis.
All funds raised through Walk to End Alzheimer's, taking place this year in Indy on Saturday, Sept. 30, further the care, support and research efforts of the Alzheimer's Association, including awareness and fundraising through the Indy chapter.
Held annually in more than 600 communities nationwide, the Alzheimer's Association Walk to End Alzheimer's is the world's largest event to raise awareness and funds for Alzheimer's care, support and research. According to the Alzheimer's Association, in the U.S., someone develops Alzheimer's every 66 seconds. More than 5 million Americans are living with the disease.
"In 2016, Alzheimer's cost the U.S. $259 billion. This number is expected to rise to over $1 trillion by 2050," the nonprofit reports.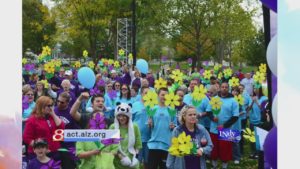 There is no registration fee for the Walk, although the Alzheimer's Association asks every walker to make a personal donation and commit to raising funds in the fight against Alzheimer's.
Donations can be made offline by submitting a check or money order by mail or hand-delivering to the local Alzheimer's Association office. Be sure to include your offline donation form, which can be found in your Participant Center or on your fundraising Web page, to make sure you receive credit for the donation. Donations typically take 1-2 weeks to show up on your Web page.
Every walker, including children, will sign a standard waiver through their official registration. Parents/guardians can register children online or complete an offline registration form and sign the waiver on behalf of the child. Each registered participant receives a T-shirt after achieving the fundraising minimum of $100. Unless otherwise communicated, T-shirts will be available for pick up on Walk day.
The Indy event is seeking volunteers, so if you, or anyone you know, might be interested in helping on the day of the event, contact Colleen Lawson at 317.575.9620 or by email at IndianaWalk@alz.org
"We need volunteers to help with set-up, clean-up, registration, water stops, promise garden, the T-shirt tent and so much more. All interested volunteers should visit our volunteer page for more information about event day roles and responsibilities," Lawson says.
Promise Garden flowers are a special aspect of the event. On Walk day, participants will receive a wristband. Each registered walker with a wristband will receive a Promise Garden flower. Please choose the color that best represents your connection to the disease.
💙 Blue represents someone with Alzheimer's or dementia
💜 Purple is for someone who has lost a loved one to the disease.
💛 Yellow represents someone who is currently supporting or caring for someone with Alzheimer's.
🍊 Orange is for everyone who supports the cause and vision of a world without Alzheimer's.
To join a team or make a donation, click here.
Event details are as follows:
Time
Registration at 9:00 am
Opening Ceremony at 10:30 am
Walk will begin after conclusion of Opening Ceremony
Route Lengths
1 Mile & 3 Mile
Location
Bankers Life Fieldhouse
125 S Pennsylvania St
Indianapolis, IN 46204
Contact
Colleen Lawson
317.575.9620
IndianaWalk@alz.org
The professionals at Great Care are available to talk with you and your family about all of your home care needs, including respite care. Great Care is a non-medical in-home care agency providing quality and affordable elder care in Fishers, IN and the surrounding areas. Call (888) 240-9101 for more information.