Independence is something that people of all ages' value, and especially seniors. The senior members of our families have a great desire to retain the independence no matter their age or physical health. It is a natural, human desire and doesn't disappear or diminish with age. However, every elderly person's specific needs, physical health and situation have to be taken into account when making the home care decision.
Most senior citizens have some type of medical condition, whether small or large. Small health difficulties can usually be managed by the senior simply by taking their medication on time and going for regular doctor checkups. Bigger medical problems may need the regular attention of a health care attendant, in which case the senior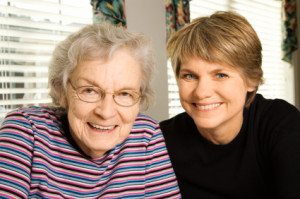 would require home health care if choosing to age at home.
Home care agencies have become very important because the demand for senior care services has been increasingly rising. These services are equipped to provide whatever services a senior may need at home, through the entire range from personal care to health care to home care, transportation, etc.
Support for the senior in their own home provides them with a way to fulfill their desire to age in place. Caring and compassionate caregivers have been trained to give the care the senior needs so the senior doesn't have to be relocated to a facility. These caregivers can be employed part time or full time and can cover daytime or nighttime or both, whatever is required to meet the needs of the senior.
Families still remain a big part of the elderly parent's life, even though they are not providing fulltime caregiving to the elderly loved one. In fact, studies have shown that families remain close knit when senior care services provide the caregiving because no family member is shouldering the caregiving burden alone. Grandchildren can participate by coming to visit the grandparents and phoning them on a regular basis as well. Adult children can share the other tasks not covered by the caregiver.
Aging in place means the elderly person can keep up relationships they have formed over the years, including neighbors and friends in the community. They feel much more at home and therefore much more comfortable remaining in their familiar neighborhood. It's a big stress and a big change to move into a facility, and some seniors have a difficult time ever recovering from the stress. Staying in the comfort of their own home avoids the stress of moving.
The caregivers at Great Care are available to talk with you and your family about all of your senior care needs. Great Care is an elder care agency providing quality and affordable senior care in Avon, IN and the surrounding areas. Call (317) 595-9933 for more information.