A lot of people, organizations, and medical professionals can talk about some of the warning signs that an elderly loved one may require senior care, and while it's a good idea to become familiar with the more common ones, that doesn't mean that they are the only signs. There are numerous signs that you can find in just about any home that could indicate that they may require some form of senior care services.
The most commonly talked about signs could include jaundice, which is the yellowing of the skin, or the whites of the eyes, which can indicate liver failure, but can be symptomatic of other issues, such as poor diet, sallow or sunken skin, poor hygiene, wearing the same dirty clothing for days on end, and more.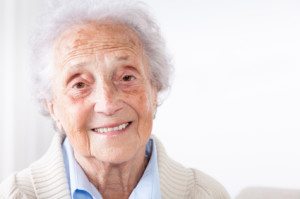 While these are important signs to look for, there are some other signs that could indicate that your mother might need senior care. These signs are going to be a bit more subtle, but they can also be quite important.
The first could be that she has many leftovers in her refrigerator. When a person saves leftovers, but doesn't ever eat them, it could be because she doesn't remember that she even had leftovers from the last meal. Of course, this can happen to just about any one of us, but if you notice a pattern in which you mother has a lot of leftovers in the refrigerator that have long since gone bad, then it could be a matter of failing memory.
Items in the wrong place. This is another potential warning sign that your mother might require senior care services. If you find her toothbrush in the top drawer of her dresser, then this could mean that she's not understanding where things go, which will likely mean that she won't be able to find them when she needs them.
Spoiled milk in the refrigerator. If the milk in her fridge is old, and she is still using it, this could indicate that she's not aware of the date or that she can't tell the difference anymore between old food that has spoiled and that which is still good and safe to use.
If you notice any of these potential warning signs that your mother could be putting herself at risk by being alone in her home, then it may be time to sit down and have a serious discussion about senior care.
The caregivers at Great Care are available to talk with you and your family about all of your senior care needs. Great Care is an elder care agency providing quality and affordable senior care in Broadripple, IN and the surrounding areas. Call (317) 595-9933 for more information.