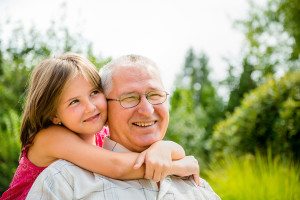 It didn't seem all that long ago when Brian's mother began receiving elder care. In fact, it was two years ago when the first elderly home care worker showed up at her home and things gradually improved for her through the next few months. His mother, at the time, had broken her hip during a fall and when she had fully recovered, she didn't need the home care any longer.
One thing that she mentioned a few times when she was going through all of it was that she felt lonely. Brian didn't quite understand what she meant, considering that she had an elderly home care provider coming to her house every day and spending a few hours. Brian did what he could to stop by and check on her as well, but with two small children at home and a busy job, he didn't have a great deal of time to devote to spending with her.
Recently, his mother was injured again and the prognosis wasn't good; she wasn't expected to ever regain her full strength and she would likely need some type of elderly health care for a long time. They couldn't get the same woman who had worked with her originally, but they did find someone who was competent, kind, and seemed to get along with her.
Yet the same comments were coming up again about how she was lonely. Brian tried to spend a bit more time with his mother, especially on the weekends, as his children were just about to reach their teenage years and spent more time with friends and extracurricular activities. One evening when Brian was visiting his mother for dinner, she finally talked openly about the loneliness that she was feeling. It wasn't so much loneliness as it was feeling isolated. She only lived a few miles from her grandchildren and she felt as though she wasn't involved in their lives at all.
Brian made a note to have more family time with his kids and mother so they could talk, play games, and his mother would get to know what was going on in their lives. He also made plans to pick her up and bring her to some of their sports games and school plays.
Brian noticed in the next few months that his mother seemed happier, more at peace. Sometimes, keeping your elderly loved one involved in their grandchildren's (or great grandchildren's) lives can do wonders for their emotional health, whether they are receiving elder care or not.
The caregivers at Great Care are available to talk with you and your family about all of your senior care needs. Great Care is an elder care agency providing quality and affordable senior care in Indianapolis, IN and the surrounding areas. Call (317) 595-9933 for more information.