A home care agency can provide the elderly with the in-home care that is essential to preserving their dignity and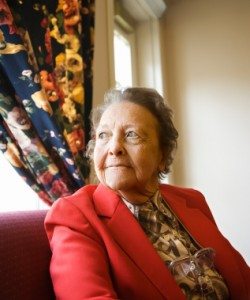 improving quality of life. Although many seniors can provide much of their own care, there are some tasks that may require assistance from others. Some of these tasks may include running errands, general housekeeping and reminders to take medication. Professional caregivers can ensure essential tasks such as these are done regularly so seniors can accomplish their daily activities and continue to remain as productive as possible.
Errands and Transportation

Many seniors rely on others for transportation to and from appointments. A personal caregiver can provide them the transportation they need to go shopping for food, pick up prescriptions, attend religious activities and even visit family and friends. Caregivers will stay throughout the appointment or event and can take notes if desired. In addition, seniors can get help getting ready for the trip as well as getting settled when returning home. Seniors can enjoy all of the activities they always have with the assistance of a professional caregiver that can provide the support and companionship when needed.
Light Housekeeping Duties

A clean environment is important to many people. Some seniors may become limited in the amount of cleaning duties they are able to perform. A qualified caregiver is able to assist with light duties such as vacuuming, making beds, dusting, laundry, dishwashing and can even provide help with caring for pets. Keeping the house neat and tidy is essential for maintaining both mental and physical health.
Medication Reminders
As people age, their memory often begins to fade. A friendly reminder to take medication is often needed. A home care agency can provide seniors with caregivers that can assist them with the reminders they need to take their medicines regularly. Although caregivers cannot administer the medication, they can monitor the medications and ensure that they are taken as prescribed. In addition, caregivers can also help seniors develop a method or technique to help them remember on their own and help to improve their memory skills.
Compassionate caregivers can help loved ones stay as active and productive as possible while providing these and other great services. Engaging in familiar routines is important to many people as they grow older. A home care agency offers these services to seniors that wish to participate in all the activities they enjoy while maintaining their self-sufficiency.