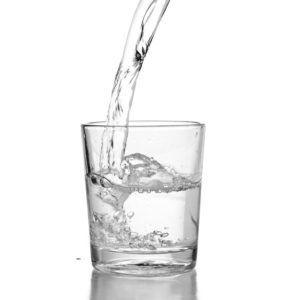 Skip the diet drinks and opt for water — that's the message the American Heart Association is relaying in its Stroke Journal Report, and Great Care is taking note. A recent study showed that drinking diet drinks has a possible association with stroke and dementia. However, current science suggests need for more research, says the nonprofit organization.
According to the AHA, the Framingham Heart Study participants who reported drinking one or more artificially sweetened beverage daily compared to less than one a week had almost three times the risk of developing either stroke or dementia.
"Drinking at least one artificially sweetened beverage daily was associated with almost three times the risk of developing stroke or dementia compared to those who drank artificially-sweetened beverages less than once a week," according to new research in the American Heart Association's journal, Stroke.
"Our study shows a need to put more research into this area given how often people drink artificially-sweetened beverages," said Matthew Pase, Ph.D., a senior fellow in the department of neurology at Boston University School of Medicine, Swinburne University of Technology in Melbourne, Australia, and the Framingham Heart Study.
"Although we did not find an association between stroke or dementia and the consumption of sugary drinks, this certainly does not mean they are a healthy option. We recommend that people drink water on a regular basis instead of sugary or artificially sweetened beverages."
The study included 2,888 people, primarily Caucasian, over the age of 45 for the stroke study and 1,484 people over the age of 60 for the dementia arm of the study. Over a period of seven years, the researchers reviewed what people were drinking at three different points in time. Researchers then followed up with the study subjects for the next 10 years to determine who developed stroke or dementia, then compared the dietary information to the risk of developing stroke and dementia over the course of the study.
At the end of the 10-year follow-up period, the researchers noted 97 cases (3 percent) of stroke, 82 of which were ischemic (caused by blockage of blood vessels), and 81 (5 percent) cases of dementia, 63 of which were diagnosed as Alzheimer's disease.
"Even if someone is three times as likely to develop stroke or dementia, it is by no means a certain fate," Pase said. "In our study, three percent of the people had a new stroke and five percent developed dementia, so we're still talking about a small number of people developing either stroke or dementia."
The study also showed associations between frequent consumption of artificially sweetened beverages and undesirable effects on blood vessels throughout the body. This suggests that it may not be advisable to substitute or promote artificially sweetened drinks as healthier alternatives to sugar-sweetened drinks, reports the AHA.
"Both sugar and artificially sweetened soft drinks may be hard on the brain," said senior editorial author Ralph Sacco M.D., a former president of the American Heart Association and the chairman of the Department of Neurology at the Miller School of Medicine at University of Miami in Florida.
"We know that limiting added sugars is an important strategy to support good nutrition and healthy body weights, and until we know more, people should use artificially sweetened drinks cautiously," says Rachel K. Johnson, Ph.D., M.P.H., R.D., past chair of the American Heart Association's Nutrition Committee and professor of nutrition at the University of Vermont. "They may have a role for people with diabetes and in weight loss, but we encourage people to drink water, low-fat milk or other beverages without added sweeteners."
Drinking water helps the body stay hydrated, boosts energy and the body's immune system, relieves fatigue, can promote weight loss, flush out toxins, improve skin complexion, maintain regularity, is a natural headache remedy, and prevents cramps and sprains, says Certified Holistic Health and Wellness Coach Abby Phon, in her mind body green blog. To read more about benefits of drinking water, click here.
The professionals at Great Care are available to talk with you and your family about all of your home care needs, including respite care. Great Care is a non medical in-home care agency providing quality and affordable elder care in Fishers, IN and the surrounding areas. Call (888) 240-9101 for more information.