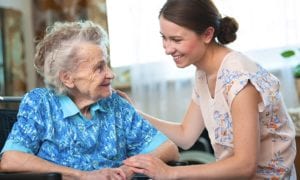 November is National Family Caregivers Month, and Great Care joins the National Alliance for Caregiving in celebrating the selfless commitment of millions of Americans who care for loved ones.
"This is a time to celebrate the contribution of those volunteer friends and family members who support a loved one with their health or managing a disability," says the National Alliance of Caregiving. "We're thankful for the contributions of the more than 44 million Americans who care for a family member, friend, or neighbor."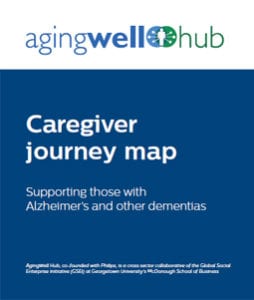 The National Alliance of Caregiving provides many resources for caregivers and their families, including these found on their website at caregiving.org/resources. One important resource specifically helpful for those caring for loved ones with Alzheimer's and other dementias is the Family Caregiver Journey Map. This integrated journey map, made possible by a partnership with AgingWell Hub, helps identify opportunities to provide support and intervention for caregivers, and in turn, to benefit their care recipients.
"Multiple players in today's health care system — a pharmaceutical company, health care provider, health-related technology provider, university, leading national nonprofits and more — came together to share expert knowledge and proprietary research to develop the map from the perspective of consumers," says the Alliance. "The goal of the caregiver journey map is to capture the 360-degree experience of individuals caring for a loved one with Alzheimer's or other serious cognitive impairment."
During National Family Caregivers Month, the Alzheimer's Association also shares free online resources to support the unsung heroes of the Alzheimer's epidemic. The nonprofit offers:
Education: Extensive Alzheimer's information and free e-learning workshops and a Virtual Library with more than 5,000 books, journals, cassettes, videos and CD-ROMs to borrow.
Support: To connect caregivers with professionals, a 24/7 Helpline (800.272.3900) is staffed around the clock to offer information and assistance. ALZConnected is an online caregiver community for finding and sharing support on a national and local level.
Tools: The Alzheimer's Navigator is an online assessment tool that creates customized Alzheimer's action plans, and a variety of tools to help caregivers cope.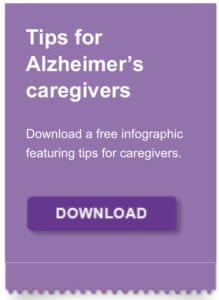 For more tips for Alzheimer's caregivers, download a free infographic featuring tips for caregivers here.
The professionals at Great Care are available to talk with you and your family about all of your home care needs, including respite care. Great Care is a non-medical in-home care agency providing quality and affordable elder care in Fishers, IN and the surrounding areas. Call (888) 240-9101 for more information.