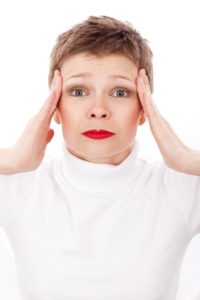 At Great Care, we all know stress can get the best of us — specifically when it causes adverse health issues. This can be especially true for seniors and caregivers. According to the American Heart Association (AHA), stress can affect our mental and physical health in so many ways.
"Long-term activation of your body's stress response system, along with prolonged exposure to cortisol and other stress hormones, may put you at risk for health troubles," the AHA reports.
In particular, stress-induced health issues can include digestive problems, anxiety, headaches, depression, sleep problems, weight gain, memory and concentration issues, high blood pressure and heart disease and stroke. The American Heart Association suggests stress-busting activities that you enjoy is a natural way to relieve stress and find your happy place.
These are uniquely important for both the aging and caregiving processes, says Great Care owner Julie Sullivan.
"Even when you're down, you may find pleasure in simple things like going for a walk, catching up with a friend, or reading a good book, the AHA says. "When stress makes you feel bad, do something that makes you feel good, even if only for 10 or 15 minutes."
The AHA says trying these activities may reduce stress:
Make art — draw, color, paint, or play a musical instrument.
Work on a scrapbook or photo album to focus on good memories.
Read a book, short story or magazine.
Meet a friend for coffee or a meal.
Play a favorite sport like golf, tennis, or basketball.
Do a hobby like sewing, knitting, or making jewelry.
Play with your kids or pets – outdoors if possible.
Listen to music or watch an inspiring performance.
Take a walk in nature.
Take a relaxing bath and feel the stress wash away.
Meditate or practice yoga.
Work in the garden or do a home improvement project.
Go for a run or bike ride to clear your head.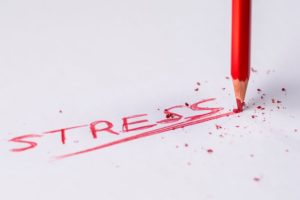 According to the National Institutes of Health (NIH), stress affects everyone in different ways. And the effects of stress tend to build up over time.
"A stressor may be a one time or short term occurrence, or it can be an occurrence that keeps happening over a long period of time," the NIH says.
Getting regular exercise can help, says the NIH. Just 30 minutes per day of walking can help boost mood and reduce stress. Also, relaxingactivities such as stress-coping programs, which may incorporate meditation, yoga, tai chi, or other gentle exercises.
"For some stress-related conditions, these approaches are used in addition to other forms of treatment. Schedule regular times for these and other healthy and relaxing activities," the NIH suggests. "Learn more about these techniques on the National Center for Complementary and Integrative Health website at (www.nccih.nih.gov/health/stress).
The NIH also encourages those overwhelmed by stress to ask for help from a health professional.
"You should seek help right away if you have suicidal thoughts, are overwhelmed, feel you cannot cope, or are using drugs or alcohol to cope," the NIH says. "Your doctor may be able to provide a recommendation. You can find resources to help you find a mental health provider by visiting www.nimh.nih.gov/findhelp."
For more stress-relieving resources and coping information, visit the American Heart Association's Stress Management section of its website.
The professionals at Great Care are available to talk with you and your family about all of your home care needs, including respite care. Great Care is a non-medical in-home care agency providing quality and affordable elder care in Fishers, IN and the surrounding areas. Call (888) 240-9101 for more information.