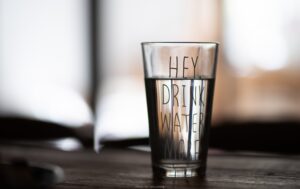 Dehydration may not be the first thought that crosses the mind when welcoming autumn. But surprisingly, Great Care has learned that the fall months can be a common time for people to become dehydrated, especially in the senior population.
"Dehydration in older adults is common; sometimes this occurs because they drink less water so that they do not need to get up for the toilet as often," "Medical News Today" says. "There are also changes in the brain meaning that thirst does not always occur."
"Medical News Today" reports that to diagnose dehydration, doctors use both physical and mental exams. They start by reviewing symptoms including disorientation, low blood pressure, rapid heartbeat, fever, lack of sweat, and inelastic skin. The medical news publication suggests consuming plenty of fluids and foods with high water content, such as fruits and vegetables, to prevent dehydration.
"And be cautious about doing activities during extreme heat or the hottest part of the day," "Medical News Today" says. "Anyone who is exercising should make replenishing fluids a priority."
Healthcare professionals remind us that dehydration can be caused simply by not drinking enough water. When the autumn temps dip, our bodies may not clue us in to the fact we need to stay dehydrated,aa like they do in the summer months. Also, we may drink more hot coffee, tea, ciders and other diuretic liquids that can cause us to become dehydrated — and we may not even realize it's happening.
An easily identifiable indicator, according to the American Heart Association, is urine color. "Pay attention … Pale and clear means you're well hydrated. If it's dark, drink more fluids, " the AHA says.
Also, patients with heart conditions, and those older than 50 or overweight may also have to take extra precautions to avoid becoming dehydrated, the Association warns.
The American Heart Association says for most people, water is best in staying hydrated, especially before exercising or going out in the sun. The Association also suggests avoiding drinks containing caffeine, which acts as a diuretic and causes you to lose more fluids.  Sports drinks with electrolytes can help folks doing high intensity, vigorous exercise in very hot weather, but beware they can be high in added sugars and calories.
Bored with water? The American Diabetes Assoication offers these easy ways to jazz up plain water:
• Squeeze in some zing. A quick squeeze of lemon juice is delicious.
• Infuse it with flavor. Fill a pitcher with water and add sliced fruit or vegetables (oranges, berries, peaches, and cucumber are tasty), fresh herbs, or a combination of these fresh items to your water. Stick the pitcher in the refrigerator for a few hours so the flavors and aromas meld and you'll have a crisp, refreshing drink!
• Use no- or low-calorie drink mixes. Mix a single-serve packet with a bottle of water for an on-the-go option.
For more information, click here to read more at WebMD's "Top 10 Ways to Stay Hydrated."
Happy autumn! 🍃🍁🍂
The professionals at Great Care are available to talk with you and your family about all of your home care needs, including respite care. Great Care is a non-medical in-home care agency providing quality and affordable elder care in Fishers, IN and the surrounding areas. Call (888) 240-9101 for more information.